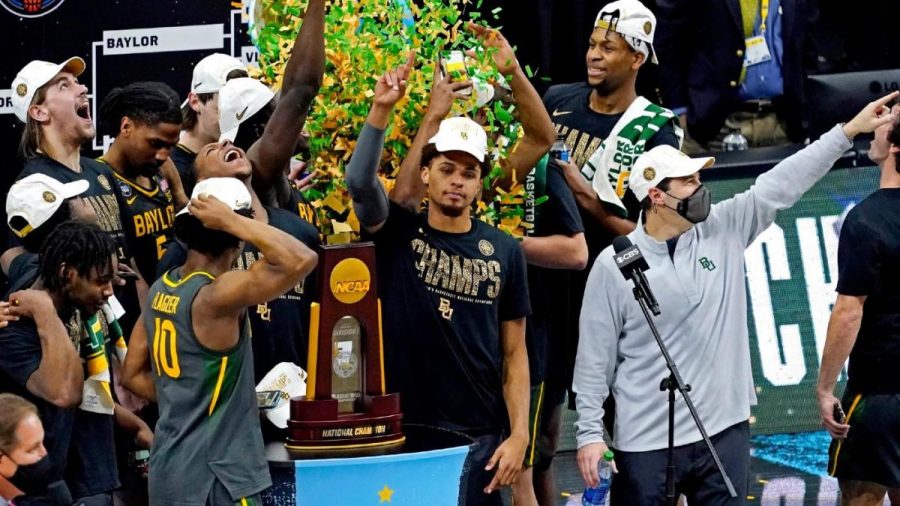 Division one college basketball players traveled to Indianpolis, Indiana to compete for a national championship in the 2020-2021 NCAA March Madness Tournament bubble.
The season began differently from past seasons. Many teams had players test positive throughout the season and the proper precautions were taken. Teams were given seeding in the tournament as they won their conference tournaments and were given bids to compete. Players entered the tournament hoping to win a championship and increase their NBA draft stock to go pro.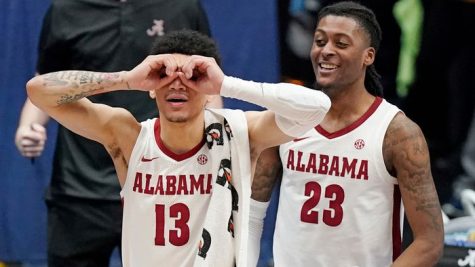 The most notable teams were Gonzaga, an early favorite, who entered the tournament as a one seed with a 26-0 record and hoped to go undefeated to win the title. Baylor was also among the powerhouses with only two losses. Many high major programs such as Kentucky and Duke did not make the tournament this year. Other notable winning programs in contention included Arkansas, Alabama, LSU, USC, Kansas and more. 
Junior college transfer guard Jagandeep Dhanoya stated he watched numerous games and liked what he saw. As a college basketball player himself, he could see the amount of talent and skill that was on display.
"I think the games were very competitive, playing at a very high level. I think it's the best time of the year regarding college basketball," states Dhanoya.
As the tournament progressed ,upsets happened. 15th seed Oral Roberts shocks the world and makes a run to the Sweet Sixteen led by the nation's leading scorer in Max Abmas. Virginia Commonwealth University (VCU) got eliminated because of positive covid tests. UCLA began busting brackets early by beating Michigan St. in the First Four round and going on to defeat Alabama to earn a spot in the Final Four along with Gonzaga, Baylor, and Houston. 
Controversy also arose with Gonzaga's path to the title. Claimed by many to be the early favorite for a winner, their competition level was considered by many to be inferior. Playing in a mid-major conference, the WCC (West Coast Conference), Gonzaga was not tested as hard as teams competing in high major conferences such as the ACC (Atlantic Coast Conference) or SEC (Southeastern Conference).
"They're in a mid-major conference so a lot of people didn't really think their undefeated record had a lot of, as I guess you could say, competition towards it, but at the end of the day to be undefeated in division one basketball is hard to do at any level really," says Dhanoya.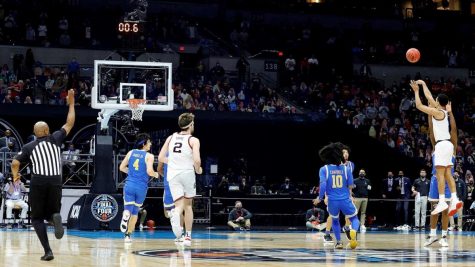 In the end Gonzaga fell short in the championship game to a very well experienced and talented Baylor squad. Many blame it on their lack of overall schedule strength during the season while others blame it on the cancellation of the Baylor game during the season. Baylor started the game off on a 9-0 run and started 4-4 from three point range. Moving forwards they never really slowed down and ended up winning by a margin of 16 points with a score of 86-70.
Dhanoya expressed how experience was a big factor. Many of Baylor's players had been in college for multiple years and knew the level they had to play at. Gonzaga was a very young team with freshman such as Jalen Suggs. Dhanoya saw a major reason for their loss come from rebounding. Many times Baylor would simply hustle more and earn themselves extra possessions.
In the end, the tournament was pretty successful in the fact that players and staff were able to compete safely and a champion was crowned.