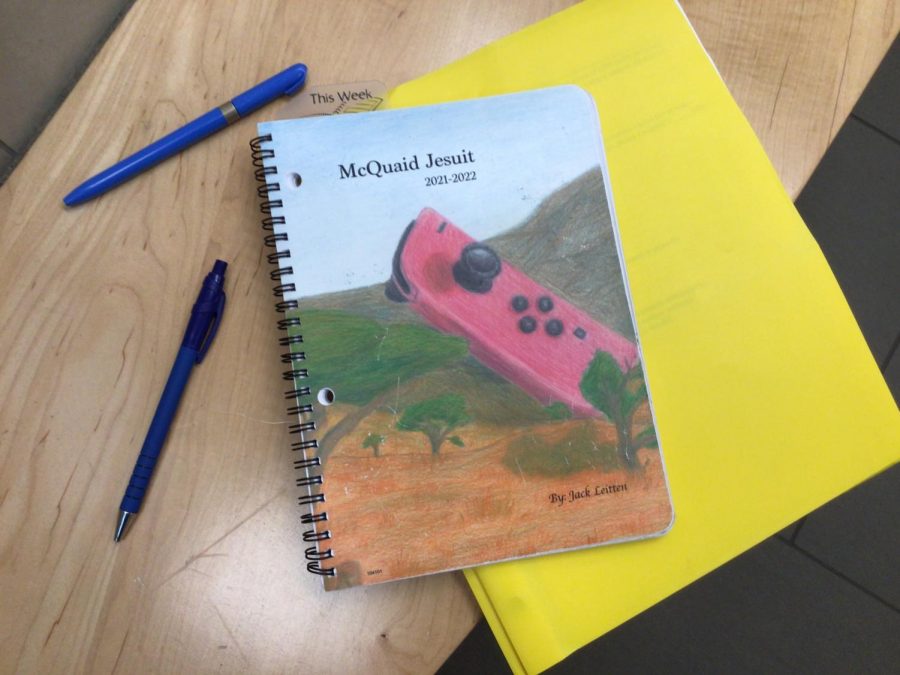 The cover of the new McQuaid student agenda, or daily planner, is an interesting one. Drawn by John "Jack" Leitten '23, it depicts a large red object abruptly breaking up a serene landscape.
The inspiration behind the scene is actually the Nintendo Switch controller.
"It's of a giant joycon in a savannah," Leitten said, referring to the game console's primary controller.
But what is a Nintendo Switch? Well, it's a videogame console released by the Nintendo company in 2017, which aims to be both a portable and at-home device to play Nintendo's games on.
Leitten described why he chose this console's controller over others, saying, "I like joycons and Nintendo Switch. I was thinking of cool colored landscapes, and that one just came to mind."
And he's right: the landscape is quite "cool" in contrast to the alien controller, which dominates its composition.
Leitten described his process of creating art, including the agenda covering one.
"Start with a sketch, then choose your colors, do a little bit of a test on another sheet of paper. And then once you pick your colors, you do it in colored pencil until it looks right," Leitten said.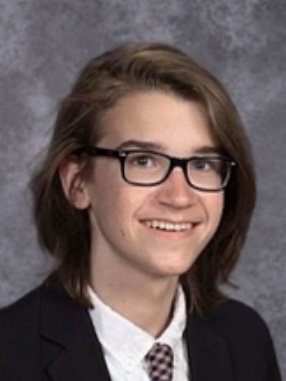 Overall it is a straightforward process, but one that takes building up skills over a long time to master.
Leitten is usually more of a digital artist.
"I usually do [art] digitally, but in art class I have to do it on paper," he said. Regardless of how he typically makes his art, his lesser-used style of artistry is still impressive.
Overall, Leitten's inspiration for the piece was rather straightforward; he placed something he loves in a beautiful and imaginative landscape.