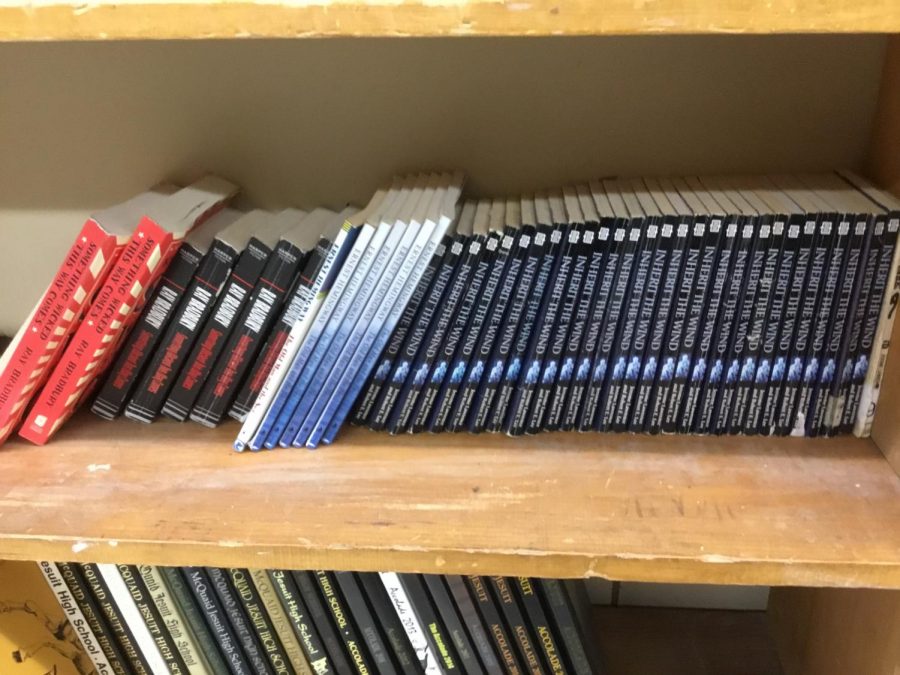 Michael Mitrano, '20
English class, something that many think of as a snooze fest, is in need of a major renovation. With a society and a student body that are becoming more and more diverse, it is time that McQuaid's reading lists did the same.
The first reason that we need to update our book selection is because of the lack of diversity in the authors of the selected novels. When looking at the novels on every class reading list, 82 percent of authors selected are white males with 51 percent of these authors being deceased. Twelve percent of authors are white females, and only 6 percent of authors are of different ethnicity, male or female.
With our society desiring more inclusiveness of different ethnicities and backgrounds, and McQuaid Jesuit being a school determined to make its students ready for the real world, we need to have a book selection that represents this, with books written by different people from different walks of life.
The second reason we need to update our book selection is because of the lack of student interest in the current novel selection. The fight to engage students is going to be a tough, but it is worth fighting for.
I am not saying every novel selected needs to be changed, as there are some great novels, but these great novels are stacked between a bunch of mediocre to terrible books.
The lack of student interest leads to students going to Sparknotes, or any other book summary website, to "read" a summary in preparation for the book test or quiz and then never look back.
So what do we replace these books with? More modern books.  And no, this does not mean we keep Gym Candy because it came out in 2007, but instead, stick with books like The Book of Lost Things, a novel with great characters and storytelling.
So besides just going modern, how else should McQuaid update? We should update by first determining what has to go.  Teachers can do this through surveys with their students. The books that receive the least amount of support clearly need to be left behind.
Now, the question might be asked, if students aren't even reading, why give them a survey?
Well, we will have to pay the price, but the short-term harm of not having a quite accurate survey will lead to a long-term benefit of students who are actually reading the novels. This survey will also help teachers get perspective on what novels to keep or remove by asking students during class. Now teachers will get an idea of who is, or is not reading, as well as which books are connecting, or not connecting, with their students.
It is up to you, the McQuaid community, to try to make this vision a reality. If we truly want to be a school that is getting young men ready for the real world, then let's bring a more diverse and modern book selection to our student body.