Behind Your Altar
The sexual abuse scandal and cover-up of the Catholic Church.
An article released by the Democrat and Chronicle was published Jan. 31, 2019 detailing the long history of sexual assault in the Catholic Church community that rocked the Diocese of Rochester.
It is no secret that sexual misconduct has happened in the Catholic Church, but it was shocking nonetheless to discover that some of these allegations were against Jesuit priests that at one point worked at McQuaid Jesuit. 
Allegations against clergy members have risen fairly recently as more victims have come forward. Ms. Elizabeth Pietropaoli, a theology teacher, revealed how close to home sexual assault in the church hits her and her family, stating, "I have seen the impact of this in my own family – two of my uncles were abused by a [non-McQuaid affiliated] parish employee who later became a priest, despite police records in several states attesting to his abuse of boys." 
According to the D&C article, McQuaid was cooperative with the police as these allegations came forward. McQuaid was informative to the families in the community and addressed the situation head-on. Most of this abuse occurred in the 1960s and into the 1970s, so McQuaid did not see any severe pushback from the community. However, this scandal has rocked  many members of the Diocese of Rochester, including its parishioners.  
McQuaid Leaders are working with those affected, and providing them with the help they need, but it seems that the general public has forgotten about these allegations. However, Pietropaoli begs the church to not brush this under the rug, "The church needs to acknowledge their error, their sins of omission and sins of commission. This [scandal] is a hugely demoralizing moment for the Catholic Church, and even a theology teacher like myself is reeling from the pernicious, systemic cover-up of abuse." She mentions the "systemic cover-up" frequently, due to the common practice of clergy being moved to a new parish or school when abuse allegations surface.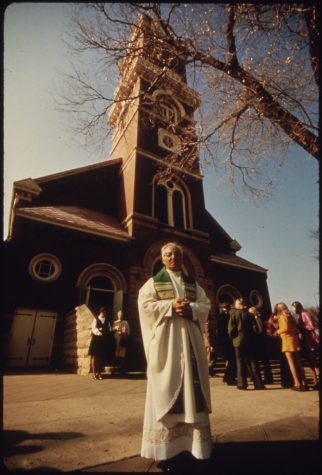 New York State Governor Andrew Cuomo enacted a the Child Victims Act on Aug. 14, 2019 which allows any sexual assault or rape victim to come forward with their allegation for one calendar year, regardless of the statute of limitations. This will likely affect the Catholic Church and possibly McQuaid now that allegations that previously would not hold weight, are being accepted in courts.
Many victims who experienced their abuse as children do not realize the reality of their trauma until they are much older. Pietropoali weighs in explaining more about her family's experience: "The refusal of the church to deal with this man's abuse has had a devastating effect on my uncles' lives, and the ramifications of sexual abuse reach far beyond those who were first victimized."
This lift of the statute of limitations is seen as a great opportunity for such victims. No longer restrained by time limits, victims can come forward with their abuse after sitting in silence for so long. How this will affect McQuaid Jesuit and the Church as a whole is yet to be discovered.
The tragic reality of what happens behind the altar is enough to make anyone ask how Catholicism is still thriving. The short answer, is that it really isn't. There has been a recent shortage of clergy in Catholic churches and the Diocese of Rochester has recently filed for bankruptcy and expects a significant hit as the statute of limitations opens.
Yet with all of this, devout Catholics like Pietropaoli have faith that this can be overcome instead of avoided like it has been in the past.
Decades of victim-blaming and silence cannot be healed overnight, but Bishop Robert Barron's 'Letter to a Suffering Church' is a must-read for us, now, in this painful moment of reckoning. He is honest about the evils done by people in the Church, and adamant in the steps that need to be taken to eradicate any further abuses." Robert Barron urges Catholics to not run away from the church, but instead stay and fight so that these victims can be heard.
St. Louis Church has done remarkable work addressing these crimes; they have distributed copies of the Barron book to parishioners and have been very active in promoting discussion around this difficult topic; something that every catholic institution should consider doing.
About the Contributor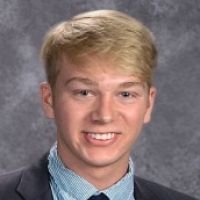 William Hourihan '20, Staff Writer
Hourihan ('20) came to McQuaid Jesuit in seventh grade and is currently a senior. He is involved in the McQuaid/ Mercy Youth and Government program and...