Ryan McRae, Journey To Sectional Champion
Ryan McRae '20 helps lead team to first sectional championship in 4 years. McRae's dedication to volleyball not only improved his skill, but his teammates' as well. 
As a senior, McRae battled through adversity to win a sectional championship. The volleyball Knights played Fairport on November 14, 2019. Fairport was last year's New York State Champions. This brought a challenge to McRae and the McQuaid volleyball team. As a starter and team captain, McRae helped lead the Knights to a 3-1 victory. 
McRae's journey began in 2015 when he joined the modified volleyball team as an eighth grader. Although he had little experience in volleyball, he decided to join the team and was able to push his way into a starting position.
The upcoming year McRae decided to take his talent to the next level. As he began freshman year, McRae began playing for a high level travel team called Pace Bootlegger. 
This was a turning point in his volleyball career and when everything began to change. Unfortunately, freshman year, McRae got injured and sprained his ankle, leaving him unable to play in most of his travel games. However, McRae persevered and worked hard to get his ankle back in shape. 
As the sophomore season rolled around, his ankle was still not 100%, and McRae realized his ankle was continuing to get worse. By junior year, he saw the need to really strengthen his ankle and he began to do physical therapy in hopes of getting his ankle stronger so that he could play competitively again. 
"I realized that my future was in jeopardy. As my senior season was approaching, I really kicked it into high gear and started grinding. This grind brought results when we absolutely annihilated Fairport in the finals."
The summer of sophomore year McRae went through a huge growth spurt. He grew a total of 4 inches, becoming the 6'7 monster he is today. Travel volleyball became a huge focus for him, and coming back to his junior year McRae had a breakout season. Unfortunately the volleyball Knights lost in the sectional finals. 
Senior year was about to be a season to remember and McRae was on a mission. Working harder than ever to improve his skills, McRae not only increased his strength, but he also increased his vertical jump. This ultimately helped him to become one of the best middles in Section V, and lead the volleyball Knights to an 18-0 record.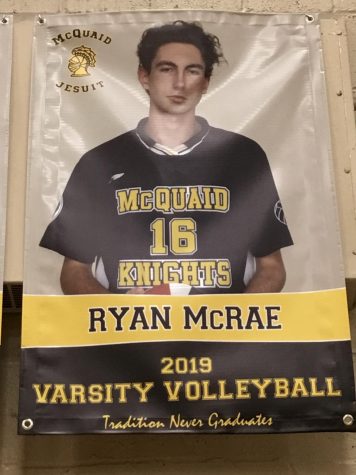 About the Writer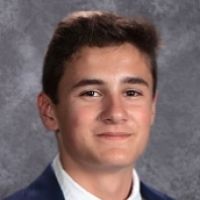 Noah Clarke '20, Staff Writer
Noah Clarke came to McQuaid Jesuit in 7th grade, and is now a senior graduating in the spring of 2020. He likes the Bills and University of Auburn athletics....