Trump Impeachment: An Overview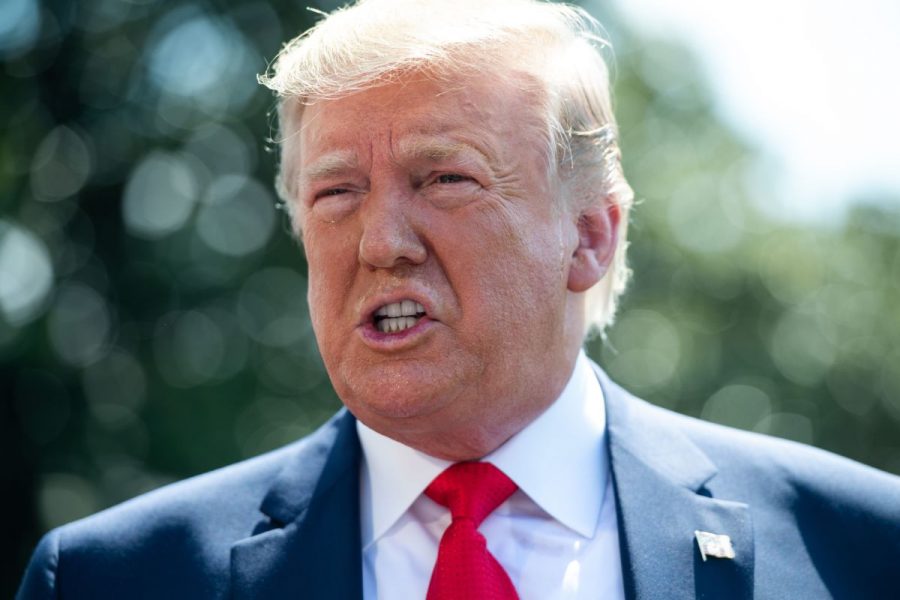 In August 2019 a whistleblower filed a complaint against President Donald J. Trump, which eventually led to an official impeachment inquiry and has just yesterday been voted on in the House of Representatives whether or not to impeach the President, which they voted yes.
The first whistleblower came out due to concerns of somebody telling them what they overheard on a phone call between Trump and the Ukranian President Volodymyr Zelensky. The whistleblower, whose identity remains undisclosed for the safety of the individual, told Intelligence Community Inspector General Michael Atkinson about their concern.  
Atkinson looked into the matter and immediately passed it on to Acting Director Of National Intelligence Joseph Maguire. Maguire did not alert Congress within the two week deadline of receiving the complaint. Atkinson then took it upon himself to alert Congress because he believed it was extremely important.
The whistleblower complaint says, "In the course of my official duties, I have received information from multiple U.S. Government officials that the President of the United States is using the power of his office to solicit interference from a foreign country in the 2020 U.S. election," the whistleblower complaint goes on and says, "This interference includes, among other things, pressuring a foreign country to investigate one of the President's main domestic political rivals. The President's personal lawyer, Mr. Rudolph Giuliani, is a central figure in this effort. Attorney General [William] Barr appears to be involved as well."
On Sept. 11th, the administration released the formerly frozen aid money to Ukraine, and three days later the investigation into the whistleblower complaint began. After investigating, on Sept. 24 Speaker Of The House Nancy Pelosi stated that the Majority in the House of Representatives is starting an impeachment inquiry. Soon after the impeachment inquiry began, a second whistleblower came out saying they directly overheard the call between Trump and Zelensky.
Then on Oct. 10, Lev Parnas and Igor Fruman who reportedly assisted Trump's Lawyer Rudy Giulliani in the quiproquo, were charged with planning to direct funds from a foreign government to U.S. politicians while trying to influence U.S.-Ukraine relations. They were arrested at Washington Dulles International Airport each with a one way ticket to Vienna. They later got out for a $1,000,000 bail and have been questioned as part of the impeachment inquiry.
As the impeachment inquiry went on, Trump's Administration directed all members of the executive branch and the state department to not comply with any subpoenas and to not participate in the congressional inquiry. Due to this obstruction officials such as Secretary of State Michael Pompeo, Chief of Staff Mick Mulvaney, former National Security Advisor (NSA) John Bolton, and the President himself have refused to testify. 
However, many others like former U.S. Special Envoy to Ukraine Kurt Volker, Lieutenant Colonel Alexander Vindmand, Ambassador to Ukraine Will Taylor, Ambassador to the European Union Gordon Sondland, Intelligence Community Inspector General Michael Atkinson, Former U.S. Ambassador to Ukraine Marie Yovanovitch, former Russia expert for the National Security Council Fiona Hill, and Deputy Assistant Secretary of State George Kent did agree to testify. In all of their testimonies the common theme was that Trump wrongfully withheld congressionally approved tax payer funded aid from Ukraine in exchange for a proposed investigation into his domestic political rival Joe Biden for his own personal and political gain. 
Mcquaid History Teacher Mr. Greg Rosedale when asked about this stated, "I don't care what president you are trying to talk about, should he be trying to pressure a foreign government to do something that is going to benefit him, the current president in an election? That is just sketchy, any way you look at it. And guess what, like I said if it was Obama that did it or if it was Bush that did it, the previous presidents it doesn't matter who it is, I call things for what they are, I don't care what political affiliations I have, sketchiness is sketchiness." This was not official US foriegn policy and was clearly wrong and the aid was only released after the whistleblower report became public.
The House also issued subpoenas for specific documents to Giulliani and Pence who did not meet the deadline for bringing them in. Energy Secretary Rick Perry then said he would resign at the end of the year due to his involvement and role in pressuring Ukraine into an investigation to help Trump get reelected. Despite all of the overwhelming evidence against the President, most Republicans refuse to admit the President did anything wrong and seem to care more about their party affiliation than doing their job and voting for the right thing.
On Oct. 17, after admitting an investigation into the 2016 election was a consideration in the release of Ukrainian aid money, ABC News Chief White House Correspondent challenged acting Director of the Consumer Financial Protection Bureau (CFPB) Mick Mulavaney saying the events he described constituted a quiproquo. Mulvaney responded, "I have news for everybody: Get over it. There's going to be political influence in foreign policy." Mulvaney admitted to a quiproquo, however this was not for US foreign policy, it was for Trump's personal political gain. 
On Dec. 10, the House Judiciary Committee Chairman Jerrald Naddler unveiled their articles of impeachment: one for abuse of power and one for obstruction of Congress. Three days later, the Judiciary Committee voted along party lines (23–17) to approve both articles; the full House voted on the 18th and impeached the president. Now the impeachment trial will move to the Senate to see if the president gets removed from office.
About the Writer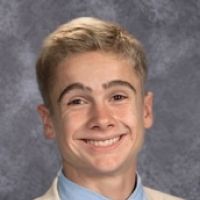 Daniel Bucci '22, Staff Writer
Daniel Bucci came to Mcquaid in seventh grade. He is a tenth grader now. His favorite thing to do is to play soccer.