Circle The Wagons
The Buffalo Bills are 10-4 and remain one of the hottest teams in the NFL. What has been the difference this year?
Head Coach Sean McDermott has lead this team to just its second playoff appearance within the last 19 years. This will be just their second winning season in this decade. A win over the Pittsburgh Steelers on Sunday night helped clinch the Bills a playoff berth. The so called "Bills Mafia" is riding with them all the way.
The Bills have one of the most loyal fanbases in the NFL. They are always proud to be Bills fans and they continue to "BILLieve" and "Trust the Process. 
McQuaid Junior Alex Williams is amazed at the success the team is having so far. 
"As a true Bills fan, it's awesome to see them winning. I haven't been able to experience a really good Bills team ever and to see them doing well makes me even more proud to be a fan."
As another true Bills Mafia member, I can relate.
At 10-4 the Buffalo Bills continue to be led by second year quarterback Josh Allen. Allen is having an impressive sophomore year in the league and is even making a case for the Most Improved Player award. His athleticism and mobility are really what make him a special and unique quarterback. His accuracy has improved and in the last 10 games he has only thrown 2 interceptions. John Brown and Cole Beasley were acquired in the offseason and make a huge difference in the passing game.
Buffalo's defense also continues to make a name for itself. Allowing just 15 points per game and continuing to hold most  teams to under 300 yards of total offense has proven they are one the best. A defensive line led by Jordan Phillips who has 10 sacks on the year and rookie Ed Oliver continue to put pressure on opposing quarterbacks and stop the run game. Linebacker Tremaine Edmunds is also becoming a leader of the defense in his second year in the league.
The secondary led by third-year cornerback Tre'Davious White, who leads the league with 6 interceptions, continues to force turnovers and make big plays.
The Bills remain the five seed in the wild card for the playoffs. They can clinch the AFC East if they win out and the New England Patriots lose out.
Overall, this Buffalo Bills team is special. They will look to continue their run in the playoffs.
As Chris Berman says it best, "Nobody circles the wagons like the Buffalo Bills!".
About the Writer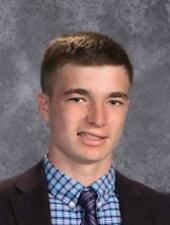 Jeffrey Gerstner '21, Staff Writer
Gerstner started at McQuaid in Seventh Grade 5 years ago. He is a member of the Varsity Football and Lacrosse teams for McQuaid. He also enjoys summertime; ...