Juice WRLD's Death Inspires Rappers to Quit Drugs
Following the sudden death of Juice WRLD earlier this month, many rappers try to quit drugs. 
During his flight from California, Juice WRLD's private plane was forced to have an emergency landing at Chicago Midway Airport. 
According to Vulture, the plane landed because federal agents suspected contraband material.
After further investigation, authorities found approximately 70 pounds (31.75 kg) of marijuana in 41 sealed bags, six bottles of codeine cough syrup and three firearms. 
During the search, reports claim that Juice WRLD was bleeding from the mouth when medics approached the scene. 
Juice WRLD's girlfriend told police that he took several pills of Percocet, an opioid painkiller. 
In order to save the rapper, police used Narcan. Narcan is a drug used to revive overdose on opioids.
Juice WRLD, whose real name is Jarad Anthony Higgins was pronounced dead at Christ Medical Center in Oak Lawn, Chicago.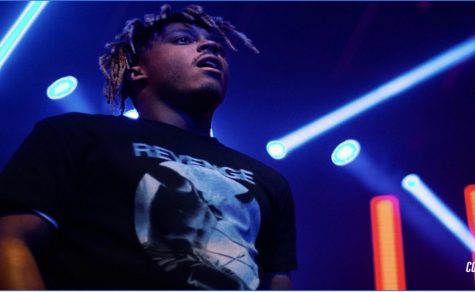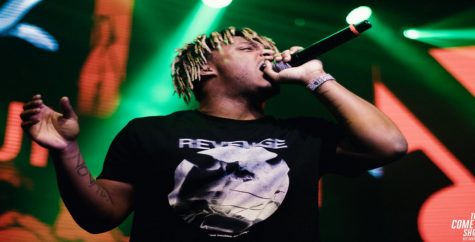 When the announcement broke later that morning, social media was buzzing. 
According to Complex, Trippie Redd vowed to stop taking drugs except for marijuana. 
Trippie Redd told fans on Instagram, "We ain't doing it no more. Period. If it ain't weed, we ain't doing it no more." 
Lil Mosey did the same. Mosey tweeted "I asked God to help me, Drugs won't take me I promise and I'm done with them. I love y'all, pray for me." 
Other rappers and songwriters like Drake, Lil Yachty and Chance the Rapper gave their condolences to the Higgins's family. 
Six days before his death, Juice WRLD celebrated his 21st birthday. Juice had the most mainstream success than any other rapper. His previous album "Death Race for Love" made No.1 on the US Billboard 200. 
If he were still alive, Juice WRLD would have been sentenced to 35 years in prison. Many fans believe that the term was his motive for suicide. 
The Lance had the opportunity to speak to Juice WRLD fan, Jack Sawyer '22. The Lance asked Sawyer if Trippie Redd and Lil Mosey would remain to their promises. Sawyer said, "I mean, honestly no because those drugs are and are highly addictive, and they all stated that they were going to stop before, but they didn't." 
Juice WRLD had a major influence on young and upcoming soundcloud musicians. It's a sad time for the music world as they lost one of its brightest and upcoming stars of the last decade. 
Other Sources: Billboard.com, https://chicago.suntimes.com/news/2019/12/10/21010138/juice-wrld-death-percocet, thesource.com, TMZ.com, NYtimes.com, nbcnews.com, nytimes.com
Picture Sources: Flickr.com
About the Writer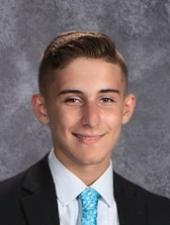 Marco Barcellona '22, Staff Writer
Barcellona came to McQuaid in ninth grade and now is in the 10th. His favorite subjects in school are Math and Science. He is a fan of the Buffalo Bills...