Dynasty Over
The New England Patriots have ruled the NFL for years. But this is the year their dynasty will fall.
The New England Patriots have established a dynasty in the National Football League. The Patriots have acquired six Super Bowl championships since 2002. But, based on their lack of talent at receiver and Tom Brady's age the Patriots' dynasty is over.
Now you may be thinking, what is this guy talking about; the Patriots have won 79 percent of their games since their first championship in 2002 and this year they have a record of 11-3 this season. But, if you dive deeper into the Patriots this year you see that they are not the same dominant team as they were in the past.
Nine of the Patriots' eleven wins have come against teams with a losing record. The Patriots three loses have come against the Ravens, Texans, and Chiefs. All of those teams have elite quarterbacks and prolific offenses that New England was not able to keep up with. Also, all of those teams are in the American Football Conference, the same as the Patriots, and could very well see one or more of these teams in the playoffs. In those three losses the Patriots' were held to an average of 18 points per game.
Also the Patriots offense has two major problems, Tom Brady's age and a lack of talent at receiver. Brady is 42 years old, and is showing signs of declining. He is posting career lows in yards and touchdowns at this point of the season and only has a 51 QBR. After last season the Patriots lost future hall of fame tight end Rob Gronkowski and it has significantly affected them. They have a huge lack of talent at receiver and tight end, without Julian Edelman the other Patriots receiver only have 12 touchdowns.
The Patriots dynasty will die this year because they do not have talent in their conference to compete for a Super Bowl.
About the Writer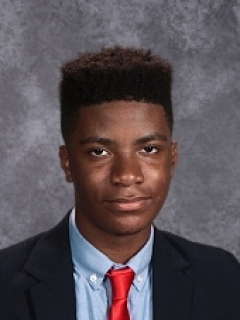 Miles Curry, '21, Student Assistant
Miles Curry entered McQuaid Jesuit in the fall of 2017 and is a member of the Junior Varsity football team. He is a member of The Lance and also a big...