BASH 'uKNIGHTs' McQuaid
McQuaid Jesuit held its 46th annual BASH on March 23. With 720 people in attendance, 300 students volunteering, and 100 adult volunteers, BASH was wildly successful in raising money for the school and providing a great time for those in attendance.
BASH's theme this year was "uKNIGHTed in Brotherhood," with its goal of raising money for the Thomas Trevett Service Fund.
"This year we raised money for the Thomas N. Trevett, '60, Service Fund. These funds will assist students that want to attend retreats but may not be able to attend for financial reasons. It also helps students attend service immersion trips they may not be able to attend," Director of Special Events and Parent Relations Ms. Heather Whiting said.
Preparations started last year in order to make BASH the best it could be.
"We started our first meeting in June. We put our plan together, and then in October we sent out the first sponsorship letters. This year our chairs garnered the most sponsorships we have gotten for BASH," Ms. Whiting said.
The meal for BASH was prepared by SAGE, McQuaid's food service partner. Executive Chef Floyd Mr. Avery planned out the meal for those in attendance.
"We made beef tenderloin, horseradish mashed potatoes, and carrots," Mr. Avery said.
"We started food preparations on the Friday before BASH. We seasoned the meat along with prepping the other parts of the meal," Mr. Avery said.
As always, BASH cannot be accomplished without the help of volunteers from the McQuaid community. Faculty, students, and parents take on most roles when it comes to helping BASH achieve its highest potential.
From setup and cleaning up, to being a waiter at the night of BASH, McQuaid students did not have a hard time finding a way to contribute to BASH.
"Being a waiter at BASH is always an entertaining and enjoyable job.  It's been a great way for me to experience BASH as well as help out my school community," David Geen, '20, said.
"We are grateful for our chairs Dawn Schnell, Jim Schnell, '91, Chrissy Cottier, and Scott Cottier, '90. They put in countless hours to help make BASH the great success it was. Soliciting sponsors, running auction items, and ticket sales are the important things they do," Ms. Whiting said.
The auction items are always a well known part of BASH. This year did not disappoint as items from a golf trip on a private jet to Jupiter, Florida, to a family trip to Alaska were offered.
"Overall we had a ton of auction items. They were unique, exciting, and helped us raise the most money in school history," Ms. Whiting said.
This year, BASH exceeded expectations and kept its name as one of the best in the area.
About the Writer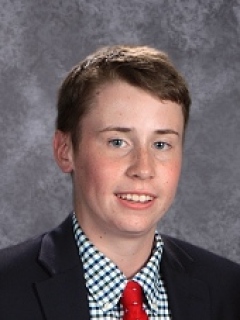 Jack Murphy, '20, Staff Writer
Murphy came to McQuaid Jesuit in seventh grade after graduating from St. Louis School. He enjoys playing golf, eating food, and spending time with friends...