Leaving A Legacy
As Father Robert Reiser steps down as McQuaid's president we take a look at the legacy that he has implanted into the McQuaid community.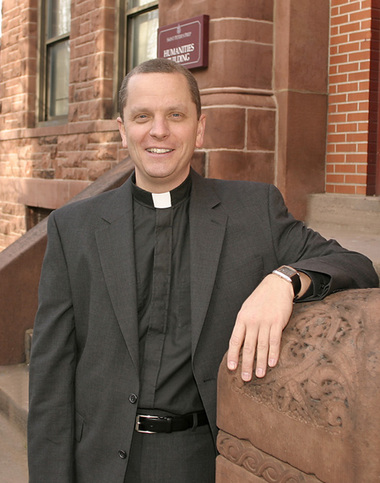 Reverend Robert E. Reiser, S.J. has announced that he will step down as the President of McQuaid Jesuit High School after 2019-2020 school year, but he will not soon be forgotten. Fr. Reiser has left a lasting legacy on the McQuaid community in his 11 years as school president. 
Father Reiser has been very active in his years at McQuaid Jesuit. Doing countless masses, participating in numerous student-led events, always interacting with students, and leading multiple retreats. His presence is felt everywhere at McQuaid, even though to some students he may just seem like a regular priest.
Fr. Reiser is constantly working to make McQuaid a better place and by doing a lot of things behind the scenes. 
Fr. Reiser also makes it a priority to make relationships with students and teachers and faculty at McQuaid. He has performed baptisms and weddings for multiple McQuaid faculty and staff and also former students. He continues to connect with families that he brings together. Fr. Reiser also is constantly seen in the hallways of McQuaid interacting with students and making his presence felt in any way that he can. 
"I love interacting with the students because they are the lifeblood of what McQuaid is… they are the ones that do the work everyday and go through the McQuaid experience year in and year out so it is important that I as the President of the school, to connect with each student," says Fr. Reiser. 
Students recognize the great impact that Fr. Reiser has on their experience at McQuaid and appreciate that he is always connected with the students. 
"It's cool that as the President that he finds it important to connect with us, he could very well just sit in his office all day and not talk and interact with us but the fact that he is willing to be in the halls talking to us when he can shows what type of man he is," says McQuaid junior Brenan Hain. 
Fr. Reiser and his connection with everyone involved with the McQuaid community is special and will be dearly missed. His connection with the students, teachers, and faculty is unmatched and unwavered. 
The new President that will replace Father Reiser is Reverend Philip Judge, S.J. who has previously served as McQuaid's principal from 2000-2005. Fr. Judge has served as a principal and assistant at other schools around the country. 
The McQuaid Jesuit community would like to thank Fr. Reiser for his excellent work and dedication to the mission of McQuaid for the last eleven years. We wish him the best in all his future endeavours.  
About the Contributor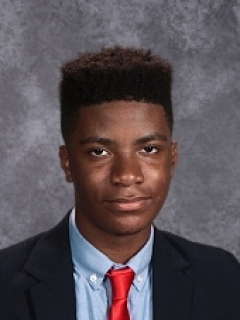 Miles Curry, '21, Student Assistant
Miles Curry entered McQuaid Jesuit in the fall of 2017 and is a member of the Junior Varsity football team. He is a member of The Lance and also a big...