Covid-19 becomes Greatest Threat to High School Basketball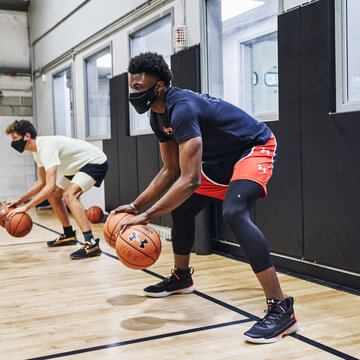 The basketball season in Section V is in turmoil because of the Covid-19 pandemic and athletes are worried about their future athletic careers.
As a result of the Covid-19 pandemic, the basketball season was cut short and many teams lost their opportunity to compete in regional and state competitions. Even now, the high school season does not have a reliable start date. The scheduled date is Jan. 4, 2021, but this is if the conditions are safe enough to begin play. 
In order to help high school players, especially senior athletes, the National College Athletic Association(NCAA) has granted an extra year of eligibility to all winter athletes. Instead, many basketball players now find it even harder to obtain scholarships because there are less scholarships to give out. Every player who is currently under scholarship will stay on the roster for an extra year.
"It is very important because this is the year to get the college offers I need and the looks so this is very important," says McQuaid Jesuit senior guard Keith Warren Jr., '21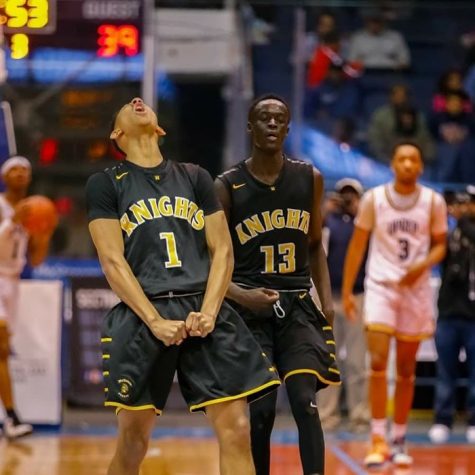 Warren states that the process for him has not really changed. He has maintained his work ethic during the pandemic where many others have lost focus. Many athletes are in the same situation. They need these scholarships in order to get an affordable college education and continue their athletic career.
Warren discussed that the only information he has is the date given by Section V authorities and that date is still not final. He continues to work hard in hope of an opportunity to showcase his talent.
"In the morning I usually get up at 6[a.m.] in the morning, probably go to the YMCA. After that I go through the school day. After the school day is over I usually run through a stretch routine that builds your agility, and then after that at 8[p.m] I have a workout [for] strength and agility" says Warren Jr.
There are many states who have started their high school seasons and are continuing without safety precautions. States such as Alabama are playing games with sold out crowds and some social distancing. Other states such as New York and California still have restrictions on basketball.
This high school basketball season is a crucial step for many players and the coronavirus has left the country's athletes in a state of uncertainty about their future.