Problems with the NBA in a Post Bubble World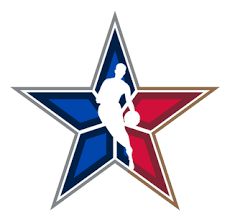 In late December, the 2020-21 NBA season began. This season, the NBA faces another challenge, it must organize another season, which will involve all teams.
Over the summer, the NBA accomplished something incredible; it created an NBA Bubble for a selected number of teams to play the rest of their season–including the playoffs and finals–in a COVID-stricken world. However, the NBA is not following the Bubble format this season, with preseason and regular-season games have been played in the home team's arena, but is still taking precautions by playing games without an audience.
Many other challenges face the NBA, such as the inconsistent amount of rest each team has had during the abbreviated offseason. Those teams that the NBA did not invite to the "bubble" have not played a game since the 2019-20 season was suspended in March during the pandemic's first peak. Other teams are fresh out of the bubble but with little rest. The lack of rest can stress the player's bodies, which could eventually lead to injury.
Marco Barcellona, '22, who is a dedicated NBA fan, is unsure whether or not more players will suffer from injuries this year.
"Maybe, maybe not, because most teams had almost a year to rest, but then there comes "game rests" [or load-management], then overworking your body from a limited offseason for the playoff teams," said Barcellona.
Some stars have decided to take part in "load-management" and sit out during games to give them extra time to rest. According to CBS Sports, the NBA will fine teams for resting healthy players during nationally televised games.
Load-management has been a problem for the NBA for some time now. Stars like Kawhi Leonard who are notorious for resting games when they are perfectly healthy to play. When stars sit-out games, it prevents fans' opportunities to see their favorite players in action. 
"The whole problem [of load management] is that if a fan wanted to come to see their favorite player, like, if someone wanted to see LeBron, and he was resting…like that's wasted money. And there are some players—like the Heat and Lakers—who didn't get a big offseason, so like I would give them a little leeway on that," said Barcellona.