COVID-19 Hurts College Basketball Recruiting
High school basketball players across the country are struggling to find a college or university to attend for the 2021-2022 school year because of the COVID-19 pandemic.
While many colleges and universities are underway in their respective basketball seasons, there are many schools where athletes are not competing. Schools such as Prince George's Community College (PGCC) do not have the necessary means to start a season. For these athletes, the cancellation of the season has a large effect on their future. New transfer and eligibility rules have caused college roster spots to fill up quicker than normal.
"Yeah, that's making it a little bit harder because people can get waived in right away, instead of players have[ing] to sit out a year so they (college coaches) can bring in more players, but with the transfer portal being so hefty as it is, it's going to be very hard for Juco transfers to join an NCAA team," says PGCC sophomore guard Jagandeep Singh Dhanoya.
Most Division I and Division II schools have filled their rosters for next season. The only chance new recruits have is being able to replace any seniors who choose not to come back for their extra year and graduate instead. These spots would not be available until March and waiting is a gamble. There are some Division three schools who are still actively recruiting.
If junior college recruits are not able to make it onto a program's roster their basketball careers could be potentially over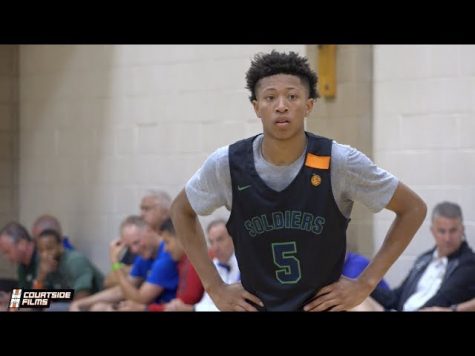 "As of right now I am guaranteed just a Division three school, moving forward if I have the ability to, I am actually going to try and walk-on at a Division one school, and just try to prove myself again," says Dhanoya.
Dhanoya stated that he is willing to bet on himself and take the chance of becoming a walk-on basketball player. Most walk-ons are usually placed on the scout team and it is very difficult to earn a spot in the coach's game rotation. 
There are rare success stories where walk-on players have earned scholarships and have even become professionals, but it requires an extreme amount of hard work and patience to succeed as a walk-on player.
Overall, this process has become a mental challenge putting junior college and high school athletes in a tough position. They can only hope that they receive the opportunity that they deserve to further their education and athletic careers.