McQuaid Football Looks to Repeat as Champions
McQuaid Jesuit's football Knights look to overcome Covid-19 adversity and defend their Section V Title. The Knights have had to deal with Covid-19 changes to their preparation for their upcoming season. One of these being changes to the annual Westside Camp.
Westide Camp brings teams from the Westside together to have three days of practice to get better for their season. This year things were a little different.
"Of course with COVID things were a little different but I felt that we still got in and put in the work we needed to," says Max Newcomb '22.
Another huge advantage. to their preparation has been the opening of the weight room which has been allowed to be open for the team. McQuaid's athletic director, Matthew "Doc" Thomas worked with administration to open the weight room so the Knights can get the preparation they need.
With confidence and lots of preparation, the Knights look to repeat their title.
About the Writer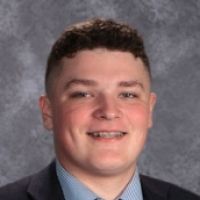 Jonas Williams, '21, Staff Writer
Williams came to McQuaid Jesuit in his freshman year in the fall of 2017 and is now a senior. He is a member of the varsity football team at McQuaid Jesuit....