Food Network Star Chef Guy Fieri Serves as Savior to Restaurant Workers
The start of the pandemic and the fate of the type of restaurants Food Network star Guy Fieri highlights in his show "Diners, Drive Ins and Dives" affected him deeply as so  many restaurants were forced to close or let many of its employees go during COVID. 
"I don't get pissed or lose my [expletive]…I was pissed," Fieri stated.
The idea to help the out of work people of so many restaurants came to him while he was working out.
The fantastic personality that is the "Mayor of Flavortown" Food Network host has raised over $ 25 million for workers of the restaurant industry so hardly hit by this pandemic.
"So many people work in the restaurant industry in multiple jobs, second jobs, single moms, single parents, students and retirees. And the restaurant industry is massively important to our communities."
Fieri worked with the National Association of Restaurants and the Restaurant Relief Fund that will give out at least 43,000 grants of $500 to out of work restaurant personnel. Fieri is being singled out for this special cause on social media as a "National Treasure" and a "blessing."
Known as "The Mayor of FlavorTown," Fieri solicited donations through emails he personally sent to CEOs of large corporations. Pepsi Co, Uber Eats and Proctor and Gamble all donated. Fieri also had no problem calling out the richest man in the world, Amazon founder Jeff Bezos, but the billionaire declined to offer aid.
"Jeff by the way, didn't help us," Fieri added "I was pissed."
Fieri's anger manifested itself into raising more than $25 million of donations to the Restaurant Relief Fund. He also has decided to donate all of the prize money from his show on Food Network, "Tournament of Champions," as this cause is close to his heart.
He has spoken about the essential need for "Diners, Drive ins and Dives" to come back to TV.
"Nothing can replace what this kind of recognition, appearing on TV, can do for these people and their businesses…for these lives" he added "I need to keep doing this because it needs to be done."
"Diners, Drive ins and Dives" will return to the air on May, 14th on Food Network. His first episode, filmed in August 2020, will be highlighting eateries in Pittsburgh, PA.
Fieri did not attend the taping of this episode. This episode is starring the previously featured restaurant the Starlight Lounge; along with a couple of other restaurants.
The Starlight Lounge's owner Ron Esser stated "It's pretty cool," and "We really appreciate this. The show is popular. So many people I know watch it."
The episode will let the food be the star. Dishes will include shrimp covered with roasted red pepper bisque, spinach, feta cheese and curly pasta, as well as its famous meatloaf is his father's recipe.
Esser also added "Everyone loves the meatloaf, people come in and order two or three, so they can take some home."
Sources: CBS, Futurism, Gamesport, IHeartRadio, UPRoxx, Hollywood Reporter, Twitter.
About the Writer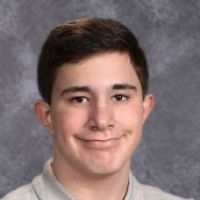 Dominic Saraniero '24, Staff Writer
Saraniero entered McQuaid Jesuit in ninth grade in the year of 2020. He is planning on possibly doing golf this year. After graduating high school he plans...