Old Faces Return to McQuaid Cafeteria
Food service is back at McQuaid Jesuit with a new company, Parkhurst Dining, and so are some old faces in the cafeteria.
Back at McQuaid are Chef Floyd Avery, Mr. Roger Henry, and Mr. Dave DelGaudio, among other returning staff members.
Parkhurst Dining is a leader in providing award-winning food service and management to the finest schools and businesses. Parkhurst is new to McQuaid in 2021.
The previous dining service at McQuaid did not lived up to the expectation that Parkhurst has already set. Lessing's Food Service was not enjoyed by the students quite as much as their predecessor, SAGE Dining Services, a long time caterer for McQuaid.
Parkhurst looks to provide healthier options such as chicken and rice along with their pizza.
With COVID-19 last year, food services were replaced by vending machines, which upset the student body. Now with Parkhurst here, old faces are back at McQuaid as members of this new dining service.
Mr. Avery used to be a member of SAGE, but being at Parkhurst has now brought him back to the kitchen of McQuaid Jesuit.  Mr. Avery said that it feels great to be back, and he enjoys being here. His favorite meal to cook is the pasta bar for all the students.
Parkhurst is planning some new and exciting meals for this year as well.  "We do have some special stuff coming up but we like to keep it top secret," Mr. Avery said.  Expect to look forward to some good food from this man.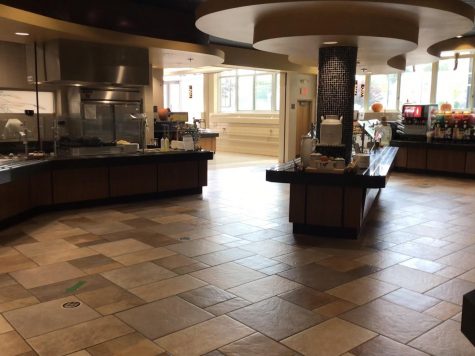 Roger Henry was also a member of SAGE before joining Parkhurst. The fan-favorite staff member will usually be serving up the meal of the day or taking gold cards at the register.
"It feels great," Mr. Henry said.  "I've been gone for two years, and to see all the boys grown up, I'm happy to be back."
He says that some past students have welcomed him back and we are surely glad to have him back. He says that the students seem like they are happy to have the staff and the food back and the community feels great.
Students seem to be enjoying the addition of Parkhurst to McQuaid as well.
"I really enjoy the food," said Luke Broshears '24. "I really enjoy their services to this school." He also stated that his favorite meal thus far has been the taco in a bag.
Sammy Maaraba '25 also had some opinions about the new cafeteria food. "I like it a lot and it kinda reminds me of SAGE," Maaraba said. His favorite meal so far has been the pasta and noodle bar with Chef Avery.
The workers are glad to be back here at McQuaid, and the students are glad to have them back as well.
About the Contributor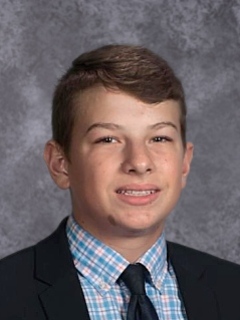 William Rappold '24, Staff Writer
Rappold is a member of the Class of 2024 at McQuaid Jesuit and joined in 7th grade. He is a member of the McQuaid volleyball program and is an honor roll...