On October 27 the Alumni Career Forum welcomed home Mr. Clayton Turner from the McQuaid Jesuit Class of 1975. On a monthly basis, the Alumni Career Forum brings in an alumnus to speak to the student body about the journey from McQuaid to their current job, followed by a Q & A session.
Mr. Turner is the Director of NASA's Langley Research Center in Hampton, Virginia, right on the edge of Chesapeake Bay. Langley employs about 3,400 civil servants and contractors with the goal to expand our understanding of Earth's atmosphere, and to develop technology for space exploration and improved aviation.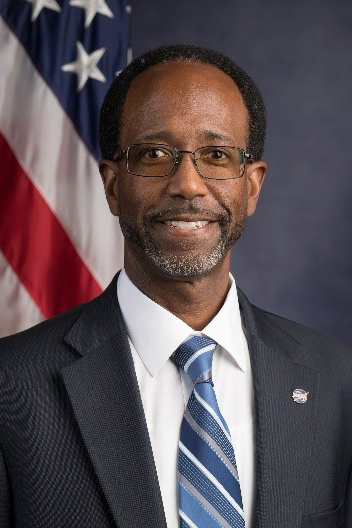 In Turner's speech to the student body and faculty, he spoke of the road that led him from repairing arcade games and pinball machines after high school, to being a NASA Engineer. 
After graduating from the Rochester Institute of Technology in 1990, Mr. Turner began his career with NASA, serving as a design engineer on the Lidar In-Space Technology Experiment project. In his thirty years at NASA, Mr. Turner has served many roles such as Chief Engineer, Engineering Director, and Associate and Deputy Center Director.
Turner preaches that you must find a job that you would be willing to do for free. Being passionate about one's job is something very important to Mr. Turner and something that he looks for in all his coworkers.
Turner claims that he never intended to or had even thought about working for NASA after graduating from McQuaid. However he went on to say that McQuaid's values and education "poured into him" the desire to achieve more than just fixing pinball machines. 
Mr. Turner urged the student body to strive for more than what they think is possible and work towards something that they truly believe in and love.