McQuaid Falls to Niagara Falls
The McQuaid Jesuit varsity basketball team's season concluded on March 9 in the regional final against Niagara Falls.
How It Happened:
The game was close throughout until Niagara Falls pulled away in the fourth quarter, outscoring McQuaid 33-22.

Niagara Falls was led by freshman Willie Lightfoot who had 32 points. He shot 3 of 6 from three, and scored 22 of his points in the second half.

Sophomore guard Jalen Bradbury scored 16 points for Niagara Falls.

Niagara Falls shot 50 percent from the field compared to McQuaid's 42 percent.

Niagara Falls shot 36 percent from the three compared to McQuaid's 17 percent.

McQuaid was led in scoring by junior Kobe Long who had 20 points.

Junior Jermaine Taggart had 14 points to go along with a season-high 13 rebounds.

McQuaid outrebounded Niagara Falls 44-29. This was the first time the team won the rebounding battle and lost the game.
McQuaid's successful 2018-2019 season came to an end. Last year, McQuaid captured its first Sectional Championship since 2003. After winning another Sectional Title this year, the Knights will graduate 8 seniors.
"The seniors changed the culture of McQuaid Basketball. I'm proud of them," head coach Jack Leasure, '04, said.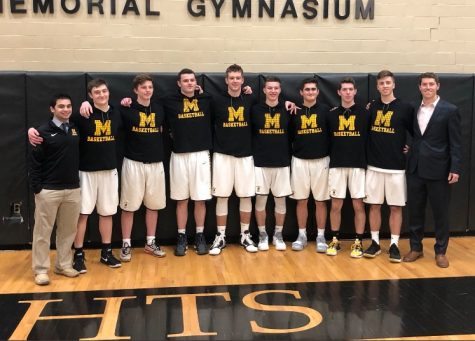 McQuaid ended their season with a record of 18-5. Led by Long and Taggart next year, the Knights hope to win another Sectional Title and perhaps a State Championship.
About the Contributor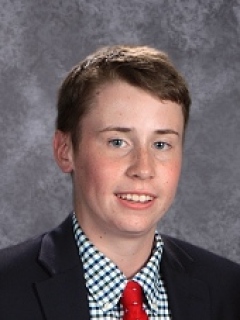 Jack Murphy, '20, Staff Writer
Murphy came to McQuaid Jesuit in seventh grade after graduating from St. Louis School. He enjoys playing golf, eating food, and spending time with friends...