New iPads Get Much Use, Student Reactions Vary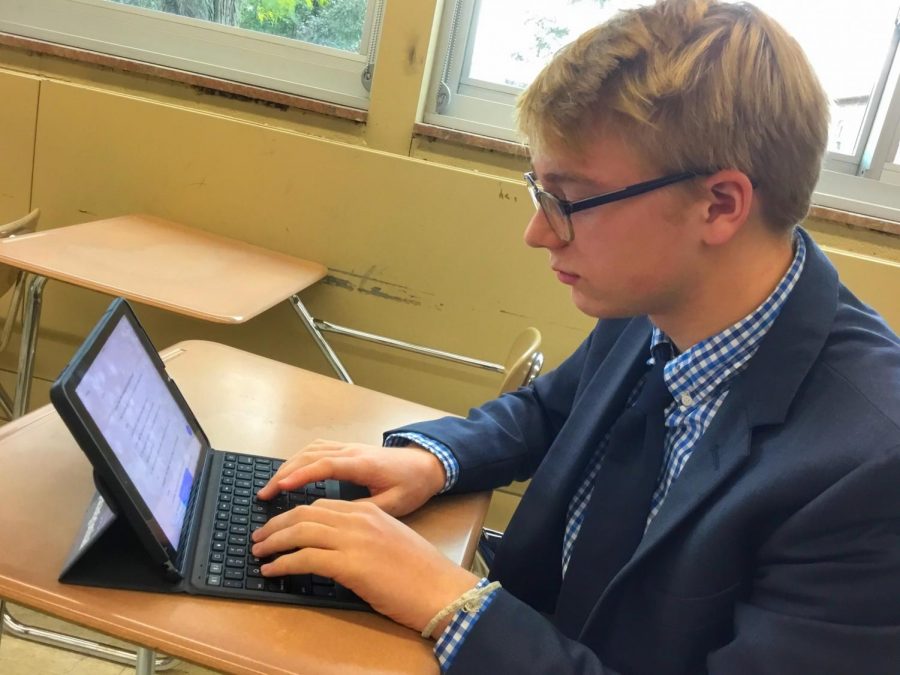 This year every student at McQuaid Jesuit has received an iPad, and student reactions to the technology have varied widely.
There is the question of whether the iPads are a distraction to the students and their ability to pay attention.  Freshman Christopher Capozzi Believes this to be true. "I do think the iPads are a distraction for students during class because I see a lot of kids playing games during class," he said.
Surprisingly, many students believe the iPad to be a distraction, or rather  an additional distraction on top of one that has already existed: their phone.
Sophomore Lucas Anderson believes, "They are definitely a distraction for students in class and flex, not so much during lunch."
Other students, however, view the new technology more positively. Senior Tyler Bergeron said, "Purchasing iPad's was a good idea."
Anderson has mixed feelings, "The purchase of the iPads was, in my opinion, not necessary. They are helpful but not completely necessary."
At the onset of the 1:1 iPad program, some students feared the devices would lead to an increased workload. However, most do not believe that after the purchase of iPads, it has risen. "I think that my workload is, while still being high, more easily done because I can access it at home quite easily," Anderson said.
Bergeron also believes that his workload is not heavier. "I don't think the workload is heavier," he said.
The main concern for the teachers is that the students are able to use the iPads during quizzes and tests to possibly cheat. However, students do not think that this is a concern.
Anderson said, "Taking quizzes and tests on the iPads is at times annoying, but with Apple Classroom it is very hard to cheat successfully."
The students believe that Apple classroom assists them in being truthful and catches cheaters that lay within. Eighth grader Colin Bavibidila said, "I tend to use my iPad very often at McQuaid Jesuit. In every class you need your iPad to do work."
There are many applications a student may download to their iPad.  Some apps may be beneficial, and others may be a distraction to students. Apps such as Google Docs and Gmail can help a student with their academic assignments, and the purchased app Notability is really necessary as well.
When asked what was the most used app, Anderson said, "My most used app is either Gmail or Google Docs."
Bavibidila said, "The class I use my iPad in the most is probably American History 8 or Environmental Earth Science."
About the Contributors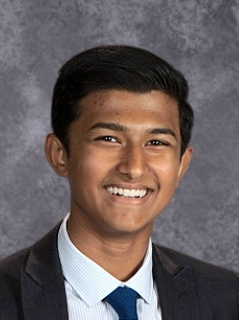 Gagan Timsina '20, Staff Writer
Timsina has been at McQuaid since 8th grade. He is a sophomore, who enjoys photography. Timsina plays basketball, cricket, and soccer in his free time....
Joseph Abebe '20, Staff Writer
Abebe enrolled into McQuaid Jesuit as a freshman. He plays football and rugby for McQuaid. He enjoys watching professional basketball and football. He...