Team Malt and The Dawgz Win 'McQuaid Madness'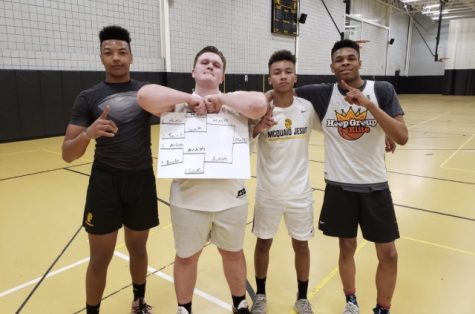 On Thursday, April 4, the McQuaid Executive Council hosted the high school 3 vs. 3 basketball tournament dubbed "McQuaid Madness." Sophomores, juniors, and seniors were eligible to form teams and play in the tournament.
McQuaid Madness was a wild success for the students who competed. In the sophomore and junior bracket, team Malt took home the championship, while the Dawgz finished on top in the senior bracket.
Team Malt, led by Jermaine Taggert, '20, went undefeated throughout the tournament. The GOATS caught fire early in tournament play and earned the top playoff seed in the sophomore and junior bracket. However, they were upset in the semifinals by the Sequential Artists, who went on to lose in the championship to Team Malt.
In the senior bracket, the Dawgz won it all with their fantastic team chemistry. Team Shooting Stars, composed of Hunter Walsh, '19, Ryan O'Mara, '19, and Nick Melecca, '19, made a strong push at the championship but came up short.
Team Malt and the Dawgz took home winning T-Shirts, a waist-up dress down, and ultimate bragging rights.
Proceeds from the tournament's $20 entry fee went to Autism Up. Of course, it would not have been a competition without a prize. The winning team in each division won T-Shirts and a waist-up dress down.
About the Contributor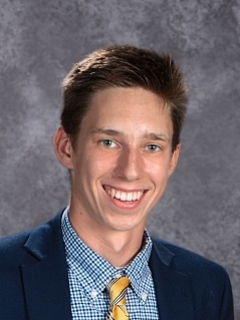 Christian Blatter, '20, Staff Writer
Blatter is a junior who first came to McQuaid Jesuit in seventh grade. He is a McQuaid baseball and basketball player. In his spare time he enjoys spending...