Student, Faculty Perceptions Differ on Homework Load in the Age of iPads
The new iPad program this year at McQuaid Jesuit is causing some students to question if the amount of homework they are being assigned every night has increased.  However, faculty perceptions do not align with this impression.
The new iPad program at McQuaid Jesuit has taken off and has received mostly positive feedback from teachers and students. Although one criticism that has seemed to surface from the new program has been among the students: more homework. A recent poll conducted among the students has revealed that thirty out of forty-five students feel that the new program is causing teachers to assign more homework.
Although many students feel this way, it does not mean it is necessarily true. Interviews with teachers have in fact shown differing opinions. During an interview conducted with Freshman/Sophomore English Teacher Mr. Richard Vernetti, he was surprised to see the results of the poll conducted among the student body. He says the iPads have had quite the opposite effect for his classes. "For my class, I feel the workload has decreased," he said.
Freshman/Sophomore Science Teacher Mr. Paul Guadagna felt the same way, saying "I'm assigning about the same amount of homework as I did last year."
So how much homework are the students actually getting compared to last year?  Junior Scott Cottier said that during his Sophomore year he spent between two and two and a half hours each night on homework, while current Sophomore Brian Sanchez spends about an hour on homework every night. Interviews with two more Juniors, as well as two more Sophomores have revealed the same pattern of a decrease in homework each night.
While the students may feel that more homework is being assigned because of the iPad program, teachers do not seem to be assigning more homework than previous years. In fact research conducted among the student body and faculty has shown a possible decrease in the amount of homework assigned each night.
About the Contributor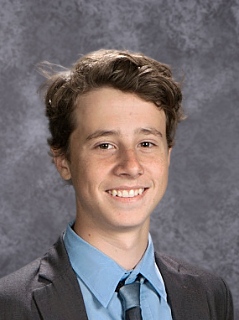 Aidan Holvey '19, Staff Writer
Holvey has been at McQuaid since the first 6th grade class was established in 2012. He spends his time outside of school working as a lifeguard, and volunteering...