Faculty React to New 1:1 iPad Program
The McQuaid Jesuit faculty express their feelings about the transition of teaching from last year to this year with the addition of iPads to the curriculum.
Needing to know how to use iPads in college and in the workforce, to giving tests and quizzes on them, and teaching students how to be good digital citizens are all things that the iPads are utilized for. 
When teachers first heard the news about the iPads, most were anxious and overwhelmed.  They felt it would be harder for students to get their work done, but felt that it would be a good tool if it was used right.
Mr. Patrick DePippo, a new English teacher at McQuaid Jesuit, expressed his reactions towards the iPads.  "I was excited because we are updating to the twenty-first century," Mr. DePippo said.
He believes that the iPads will "give you guys access to technology that you guys will definitely need to know for the workforce and college."
Theology teacher Mr. Andrew Hoelperl feels the iPads will help students with more than just academic assignments. "I think that it will help [students] being good digital citizens."
"It might cause more work as far as preparing class and reinventing the wheel to do something that I thought would be easier to do on the blackboard," Mr. Sprague said.
Mr. DePippo believed that "with the older students there's not so much monitoring because I need [students] to learn the responsibility on [their] own.  With the younger students there's definitely more monitoring, just teaching them how to use technology responsibly."
History teacher Mr. Christopher Mulroy didn't have much feeling towards the iPads. "I thought they would be another tool like any other teaching tool," he said.  The majority of students in Mr. Mulroy's class prefer paper notes over notes on the iPad.
"So far it's just replaced things that I used to do in a different way.  I'm taking baby steps in using the iPads," he said about the iPads impacting him this year. 
He says that he hasn't changed a bit of his teaching plans from last year. "I'm delivering the same material with or without an iPad."
Mr. Mulroy was overall happy with how things have gone with the iPads this year.
Mr. Hoelperl was optimistic about the iPads this year, saying "I was very excited, I had a lot of experience with using them for productivity sake.  I was extremely excited." 
Mr. Hoelperl was one of the few teachers who use a tool to control student activity during class.  "I use apple classroom, and I teach from behind so I can see screens." 
When asked about how the iPads have changed his teaching from last year, Mr. Hoelperl said "I think that I can do so much more teaching wise with an iPad than versus a traditional textbook and flipping through the pages."
Teachers seem to be seeing students use the iPad for notes instead of them writing it down. They put the notes on Schoology and give students the option to import them into a note taking app called Notability, or to print it out.
"If they are used properly to supplement, to do exercises and to enhance what we're teaching formally, then this could be a benefit," says Mr. Sprague on taking a different teaching role.
About the Contributors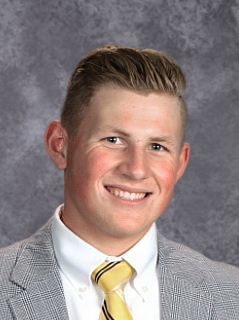 Tyler Johnston '19, Staff Writer
Johnston enjoys to golf, travel, and spend time with family and friends. He has been attending McQuaid since the seventh grade. Other than The Lance, he...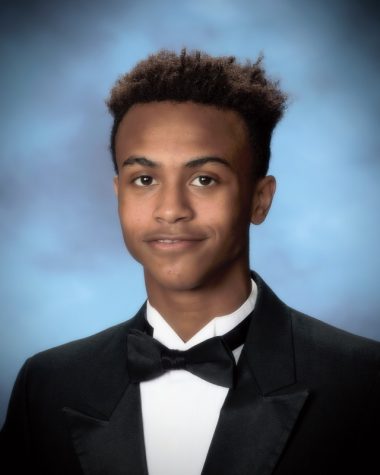 Anthony Iglesia '18, Staff Writer
Iglesia is a very caring, loving, selfless person. He is a man for others who loves to play basketball. He is very social and enjoys hanging out with friends....