McQuaid Jesuit Welcomes New Teachers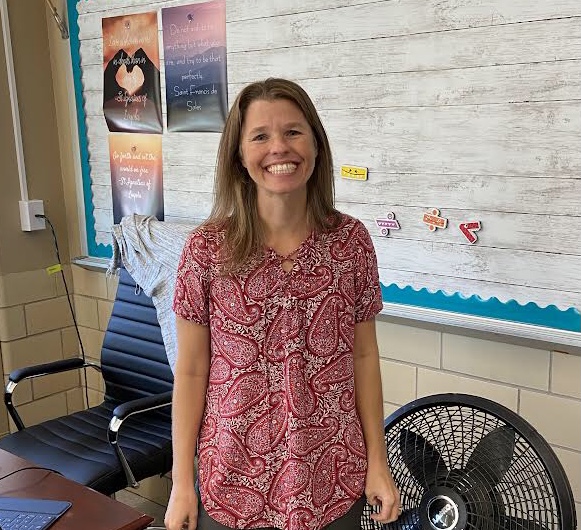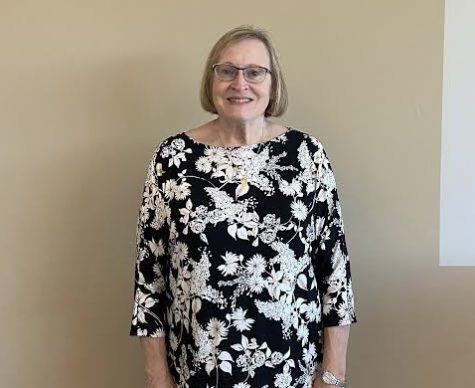 Prior to coming to McQuaid, Mrs.  Susan Bielat taught AP English Literature at Mercy High School. After teaching there for many years, Mrs. Bielat moved to Delaware in 2011 and has since returned. Although this is Mrs. Bielat's first year teaching at Mcquaid Jesuit, she has long been connected to the school by her two sons who graduated from McQuaid. 
Mrs. Bielat is quite happy to have joined our community.  "I never realized just how remarkable it really is until I began teaching here at the beginning of this school year," she said.  "I am thoroughly enjoying being back in the classroom!"
Outside of the classroom, you can find Mrs. Bielat reading or writing as she spends time with her five grandchildren. She hopes to spend her time at Mcquaid enhancing students' reading, writing and speaking skills and hopes to show students that they have a contribution to the school community.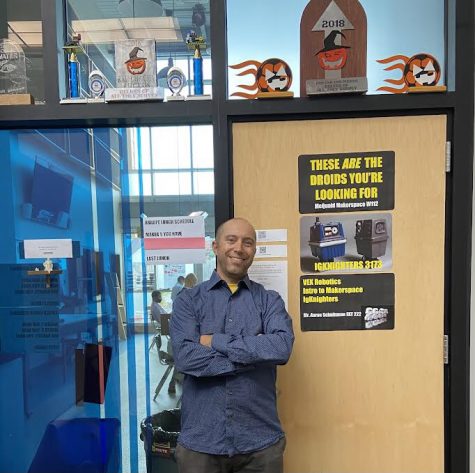 Mr. Aaron Schnittman has spent over 20 years teaching around the world before coming to Mcquaid. He taught at an international school in Bangkok, Thailand, a school in Colorado, in the Peace Corps, and in Kazakhstan. When Mr. Schnittman is not in school, he enjoys sailing and traveling in his free time and being involved in his children's sports. 
"I try to keep humor and a relaxed attitude," Mr. Schnittman said.  "Students can always redo an assignment to demonstrate better understanding and skill. I hope my students here will learn about tools, machines, materials, and independent, creative problem solving!"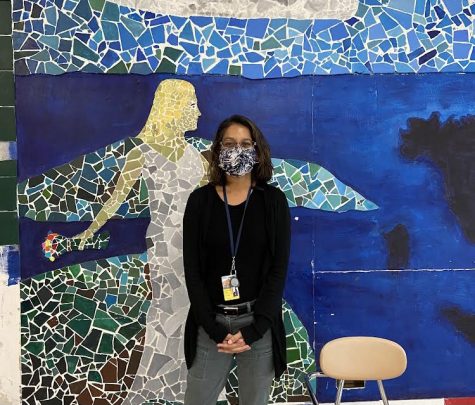 Before coming to McQuaid, Ms. Rita Gupta taught at Siena Catholic Academy Middle School and also at the University Preparatory Charter School for Young men. Inside the classroom, Ms. Gupta enjoys playing "Mum Ball" when there are a few extra minutes left in class.  
As the School Year begins, Ms. Gupta is enjoying her time at Mcquaid.
"Everyone (both students and other teachers and administrators) is very friendly and very helpful. Everything at this school seems to run very smoothly and effortlessly!" Ms. Gupta said.  "I also have seen many of my students from Siena, which has been fun. They are all so much bigger than they were when I knew them in middle school, and I have trouble recognizing everyone." 
Ms. Gupta spends her time outside of the classroom taking care of her two children. She also enjoys going on bike rides and cooking for her family.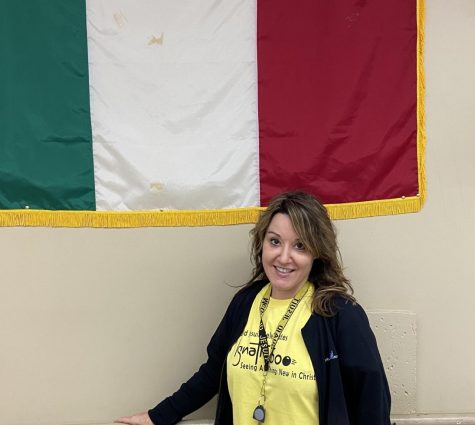 Ms. Lena DeLuca taught Italian in the East Rochester School District before joining McQuaid's teaching staff. Ms. Deluca hopes to motivate students to learn a foreign language and share her knowledge to her students to help them get fully involved with their language. 
Ms. DeLuca is impressed with the brotherhood that surges throughout the school.
"I am impressed with the sense of brotherhood that exists at McQuaid as well as the welcoming and supportive community that is a part of it," she said.  "I consider myself fortunate to be able to educate students who are motivated and want to succeed in academics."
Outside of the school you can find Ms. Deluca exploring Rochester's "Foodie Scene" while listening to live performances throughout the city. 
Before her teaching career at McQuaid began, Ms. Katherine Terradas taught Elementary School at St. Louis School for 12 years. She has since been enjoying her time teaching at McQuaid and says the support she receives from the other teachers and administrators is incredible. 
"The students are working hard and making great progress," Ms. Terradas said.  "They make me laugh constantly! The sense of spirit and community at McQuaid is contagious!"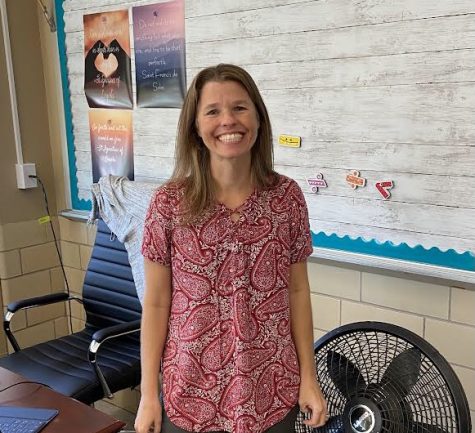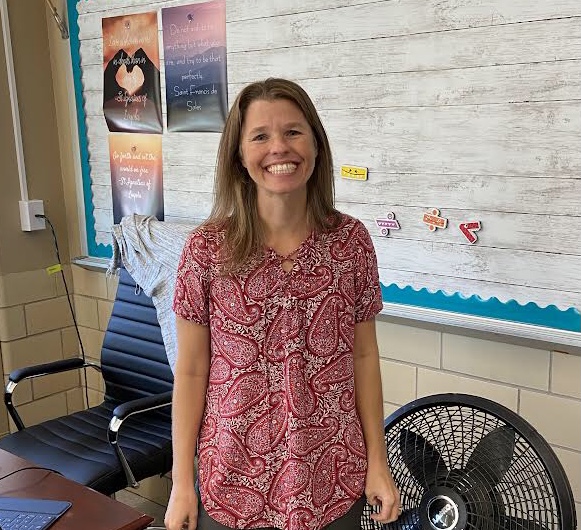 Ms. Terradas hopes to make learning grammar skills fun for her students and wants them to have a meaningful experience. Outside of school, she spends her time attending live concerts and watching football with her friends and family.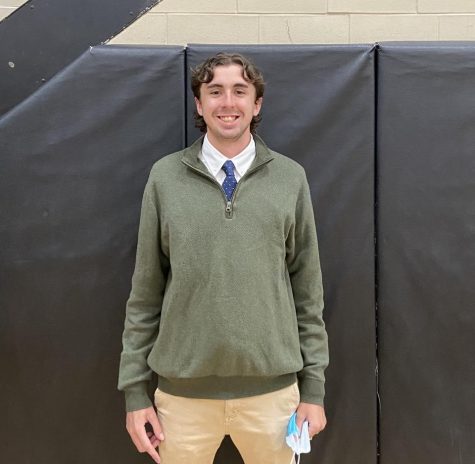 This will be Mr. Aiden Blake's first year teaching full-time at a school. While he studied at the University of Dayton, he spent time in multiple classrooms educating Elementary students.
Mr. Blake graduated from McQuaid in 2017.
"I love being back at McQuaid," he said.  "So being back has been awesome, and I would not want to be teaching anywhere else."
Outside of the classroom, Mr. Blake enjoys competitively fishing. He mentions he has been participating in fishing tournaments for the past five years and wants to help students learn more about fishing. In an attempt to help students gain knowledge about fishing, Mr. Blake started the Fishing Club, which already has over 60 members! 
Mr. Blake feels it is important for each student to feel he is able to share his thoughts and feel comfortable in the classroom. He models his teaching style off of the teachers that taught him and hopes to build a strong learning environment in his classroom. 
About the Contributors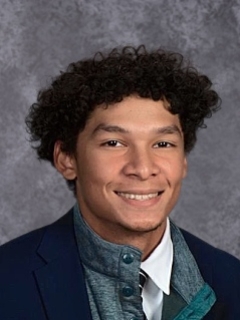 Mekhi Stephens '22, Staff Writer
Stephens is a senior at McQuaid Jesuit and began writing for The Lance in the fall of 2021. When It comes to sports at Mcquaid, Stephens has practically...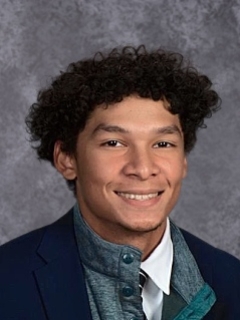 Mekhi Stephens '22, Staff Writer
Stephens is a senior at McQuaid Jesuit and began writing for The Lance in the fall of 2021. When It comes to sports at Mcquaid, Stephens has practically...