Bookstore Moves to New Smaller Location
The McQuaid Jesuit bookstore has been rebuilt in a new space. The bookstore is now in a small grey room across the hallway from the John H. Ryan Memorial Gymnasium. 
The McQuaid bookstore has had many different locations around the school. Years ago it was located in what we now know of as the weight room. The bookstore then moved from this location near the cafeteria to outside the Leon J. Hogenkamp, S.J. Auditorium. This was the location of the store from September 2015 to June 2021. 
When students came back to school this year, the bookstore by the Fr. Hogenkamp Auditorium had been transformed into a conference room. The McQuaid bookstore is now in a former office and closet outside the Ryan Gym.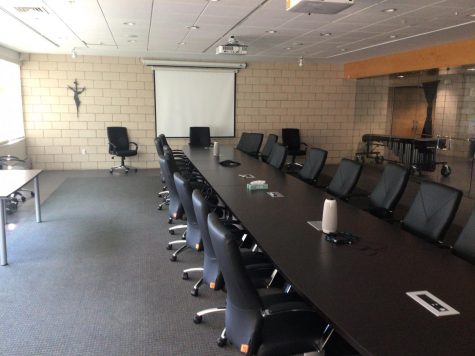 Ms. Jennifer Roxstrom runs the bookstore and spends much of her day there. The bookstore sells everything from polos and belts to sweatpants and sweatshirts. 
"My new setup is a little smaller than I would like, but so far it's working out pretty well," says Ms. Roxstrom, "I can't carry the wide variety of items that I used to carry." 
The bookstore is now more centrally located within the school; however, she believes that so far she has actually received less traffic. 
During the sectional volleyball game on November 2, the bookstore was advertised frequently during timeouts, so perhaps the location's closer proximity to McQuaid sporting events will increase sales. 
Vice President of Operations Dr. Matt Thomas '96 explained that the boardroom filled an essential need on campus.
 "We relocated the bookstore in order to have a location that best meets the needs of larger group meetings, such as Academic Council or our Board of Trustee meetings," said Thomas. "We are now pleased to offer a space that can meet the diverse needs of our community, as originally intended."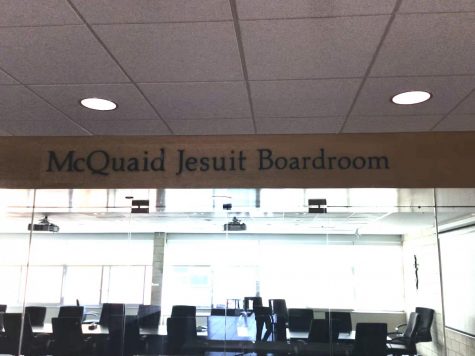 Colby Coon '27 has some opinions on the new spot.
"I don't really like it as much as the last one," said Coon, "It's not as big as the old one and it's hard to get around in there when there's a lot of people."  During times like FLEX when students don't have any classes, the new, smaller bookstore can get crowded.
Hopefully, the new bookstore will continue to meet the needs of the McQuaid community in a smaller yet more convenient location. 
About the Contributor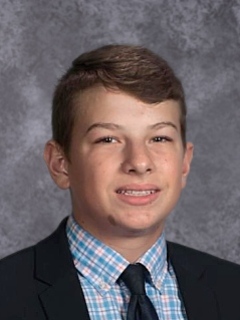 William Rappold '24, Staff Writer
Rappold is a member of the Class of 2024 at McQuaid Jesuit and joined in 7th grade. He is a member of the McQuaid volleyball program and is an honor roll...