Get to Know Your Executive Council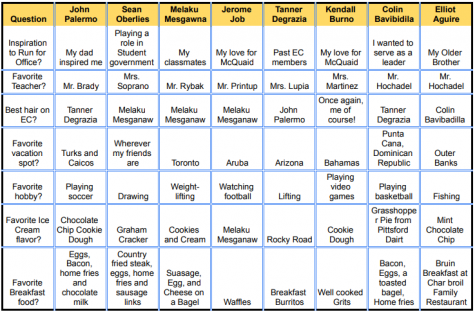 With the start of the new school year, a new Executive Council of eight seniors assumed the leadership role. The seniors were elected in the spring of 2021 and will remain in their positions until the end of the school year. 
A significant focus of the EC is the desire to make this year the best possible year for students at McQuaid Jesuit. EC member John Palermo '22 looks forward to a return to some normalcy.
"After last year and all the covid regulations, the student body deserves a normal year," Palermo said.
Other goals of the student council involve making the middle school more involved. "My main goal has been to try to maximize the connection between the high school and the middle school," EC member Tanner Degrazia '22 said. 
A consensus that has been reached with all of the Executive Council has been prioritizing the seniors. EC member Sean Oberlies '22 is excited to create as many events for students as he possibly can–especially for seniors.
"The seniors deserve the most love," Oberlies said.
EC member Kendall Burno '22 is also looking to make a difference.
"I hope to expand our social justice clubs and give them the platform that they need to get their message out," Burno said.
The new EC members are enjoying their service and are savoring their final year at McQuaid.
"I will miss the brotherhood and true sense of community that I feel everyday walking down the halls" said Colin Bavibidila '22.
Burno also went on to say, "Being the only boy in my family, I've never had brothers until I began going to McQuaid, and it will be extremely tough to move on from the bonds that I've made here."
Degrazia points out that he does not think he will lose these connections when he graduates, so the burritos take first place for him.
Oberlies notes that the atmosphere will be difficult to leave.
"My six years at McQuaid have been a wild, stressful, and ultimately amazing ride," Oberlies said.
About the Contributor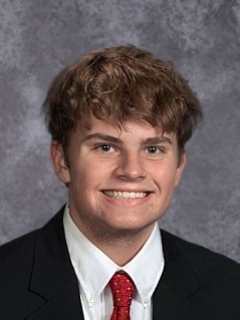 Aidan Hanna '23, Staff writer
Hanna came to McQuaid Jesuit during his sixth grade year. He is a member of the varsity volleyball team. He enjoys playing beach volleyball and going fishing...