Science Teacher Adds PLTW Module to 6th Grade Curriculum
Sixth grade science teacher Mr. David Demers is working on adding Project Lead The Way chapters to his Science 6 curriculum. While McQuaid Jesuit offers Project Lead The Way classes at a high school level, this is the first time it has been offered to middle school students. 
Project Lead The Way was founded in 1997 and has strived to bring STEM, or Science, Technology, Engineering, and Math, to classrooms with real-world applications in careers or college. McQuaid, with the construction of the Wegman Family Science and Technology center and while adding multiple Project Lead The Way classes, has contributed to teaching STEM–even offering college credit for taking PLTW Classes.
Mr. Demers believes in innovative learning experiences in the classroom.

"I'm always looking for experiential learning opportunities for the students. The PLTW curriculum is largely built around that same ethos," Mr. Demers said.  "So when I decided to incorporate 3D design and modeling using real-world applications, they already had a curriculum built around this. It seemed like a natural fit."
"PLTW is pretty renowned among the various engineering industries as a great introduction to what these professions do. When we started introducing it to high school students at McQuaid, the overwhelming response was positive," Mr. Demers said. "This will be the first time the PLTW Gateway curriculum is brought to middle school students, and I can't stress enough how excited I am to be a part of this experience."
Mr. Demers praised PLTW's cutting edge work and support program for educators.
"PLTW has done extensive work to build learning experiences, formative and summative assessments, and a robust educator support program," Mr. Demers says. "What's more, they make it a point to stay current in a cutting-edge industry where our own knowledge as teachers might not always be up to date." 
Before Mr. Demers, McQuaid computer science teacher Mr. John Maxwell '75 worked to add Project Lead The Way Classes to McQuaid Jesuit. In a 2014 survey sent to approximately 165 parents and 245 students, 55 percent of students said they were interested in taking at least one pre-engineering class, and 85 percent of parents were interested. Fifty-two percent of students said they were interested in taking a sequence of classes, with 65 percent of parents in agreement. Only 3 percent of parents said it wasn't important to offer pre-engineering classes at McQuaid. 
"The whole idea of an engineering program grew out of my work with the robotics program," Mr. Maxwell said. "So in 2009-2010, I started the IgKnighters program and, working alongside professional level engineers and noting what skills the students had vs. what was lacking in the early years, I believe that having some type of engineering instruction would actually improve the team and provide opportunities for other students who weren't part of the IgKnighters at the same time."
About the Contributor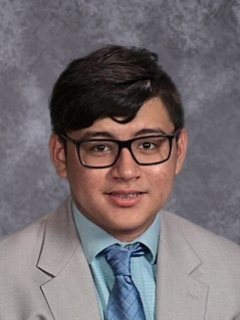 Ethan Danielak '23, Staff Writer
Danielak is a Junior at McQuaid Jesuit and has been attending since 7th grade. He is currently on the FRC robotics team and wants to go into Psychology....