McQuaid adds Makerspace and Vex Robotics classes to curriculm
With the start of the 2021 McQuaid Jesuit school year, McQuaid added two new classes, taught by new teacher Mr. Aaron Schnittman. These classes are Intro to Makerspace and Vex Robotics. 
Both Intro to Makerspace and Vex Robotics are very hands-on, student-led classes. 
Vex Robotics pairs students in a small team to design, prototype, and build a robot for a competition. This involves coding and building a robot using a standardized kit of parts. 
Vex was designed as a class for students who wanted to participate in McQuaid's First Robotics Programs, but couldn't because of time commitments. 
"I only knew like basic coding before this class, and this class helped me become more advanced with coding,"  Patrick Swetch '26 said. "I'd recommend this class for students into robotics-type stuff."
Intro to Makerspace is a hands-on class involving learning Fusion360, CAD and CAM (computer aided design and computer aided machining), and using 3D printers and other engineering tools. 
"I feel like it's very a hands-on, very PLTW-Esque class," Mr. Schnittman said.
"It's a lot like Mr. Simkins' Tech Engineering Seminar and definitely geared toward younger students," added Corbin Ferguson '22. "I wish we could do more advanced stuff, but with all the younger students, I don't think that's possible."
There is also a lot of work with electronics and electrical tools, as well as computer work. 
So far, Students have made scale models of tools in the engineering lab out of cardboard, and made foam cutters using hot wire and custom electrical work. Students are working on using wires to make a light that can be turned on and off. 
"Makerspace is a really fun class and it's a lot less structured compared to other electives" said Dylan Stagles-Reyome '23.
About the Writer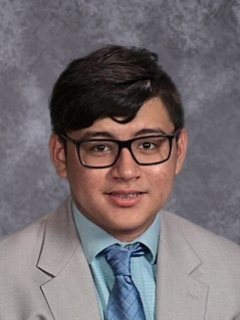 Ethan Danielak '23, Staff Writer
Danielak is a Junior at McQuaid Jesuit and has been attending since 7th grade. He is currently on the FRC robotics team and wants to go into Psychology....