What Students Need To Know About The New SAT
The SAT is going through some major changes.
Starting in 2024, the SAT will be fully online and allow a calculator. The test will also be considerably shorter and will be allowed to be taken on home or school devices, such as an iPad or laptop.
Previously, the college board scrapped plans for a digital test because of concerns about all students having access to uninterrupted internet. The College Board now has more measures in place, including auto-saving and resuming, to help all students have access to the SAT, regardless of internet power or speed. 
"The digital SAT will be easier to take, easier to give, and more relevant," said Priscilla Rodriguez, vice president of College Readiness Assessments at College Board. "We're not simply putting the current SAT on a digital platform—we're taking full advantage of what delivering an assessment digitally makes possible. With input from educators and students, we are adapting to ensure we continue to meet their evolving needs."
Korben Parent '23, a sophomore who hasn't taken the SAT, voiced concerns about cheating.
"I don't know how you would be able to prevent cheating if it's online, because that would be very hard to enforce." 
Rafael Ortiz '25, a freshman, also mentioned that cheating could happen with online tests.
"Having a calculator is good because we will be using calculators in real-world jobs, but it could lead to cheating"
The College Board addressed this in a digital announcement:
"The changes will also make the SAT more secure. With the current paper and pencil SAT, if one test form is compromised it can mean canceling administrations or canceling scores for a whole group of students. Going digital allows every student to receive a unique test form, so it will be practically impossible to share answers." 
Ortiz also sees some advantages to the new format. "Online test-taking can help reduce stress, because you are in a known environment taking the test," he said. "In terms of stress, I think that I am much less stressed about digital tests than physical ones. I don't know why that is the case, but there is a comfort about taking a test on a familiar device rather than a packet."
"It felt a lot less stressful, and whole lot quicker than I thought it'd be," said Natalia Cossio, an eleventh-grade student from Fairfax County, VA who participated in the digital test. "The shorter passages helped me concentrate more on what the question wanted me to do. Plus, you don't have to remember to bring a calculator or a pencil."
Parent also said calculator use will be better for the future. "I think allowing a calculator is an important tool that you will probably use in real life. If it's allowed in the real world and most other math classes, I believe the SAT should allow calculators," he said.
"It's definitely a step in the right direction. There are students who don't participate in physical school, so a digital form is more inclusive," Parent said.
About the Contributor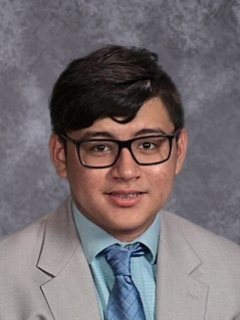 Ethan Danielak '23, Staff Writer
Danielak is a Junior at McQuaid Jesuit and has been attending since 7th grade. He is currently on the FRC robotics team and wants to go into Psychology....