Counseling Office Hosts Junior College Seminars
Thought of College Decisions Overwhelms Many
With the constant thought of the college process looming over the heads of many juniors, the college counseling office aimed to clear up confusion and simplify the process with informative seminars.
As spring is upon us, the senior class is now in the process of waiting to hear back from their top-choice schools. This is in part thanks to the hard work of the college counselors and the helpful insight from their junior college seminars. This leaves the program to begin again with the next batch of students aspiring to move into the next level of their education. 
Each McQuaid student is assigned a college counselor in his junior year. Students with the last names A-K are assigned to Mr. John Serafine and K-Z with Mr. Jeffrey Grifa. The College Advisement Center Coordinator Ms. AnnMarie Galletto handles the entire college process for every student. Together they work to relieve the stress of the college process from students' shoulders in many ways, one of which is by leading college seminars for everyone in the junior class. These sessions happen two days a week for every student during Flex for three weeks in March. 
The end goal is for each student to find the college that is the best for him. "We want for all of our students to have the right fit college when they leave school. We do that through research, classes, college interviews, and all sorts of other stuff," Ms. Galletto said. "But, we do these seminars specifically to get you in the mindset to get you ready for the senior push." 
With the end goal of getting students into their dream colleges, the seminars provide students with a wide variety of college-related information, ranging from preparing students for the Common App, helping them get comfortable with Naviance, assisting with loads of research, and the hardest part, teaching them how to write a perfect college essay.
The department shares with students helpful materials and handouts at every session along with informative videos and web links given to them through their Naviance account. 
These seminars have been generally well received, even though some students were reluctant to give up Flex time to attend these mandatory sessions. 
But, taking place at Flex is actually good for some who have busy schedules after school.
"They're informative, and it is good that they are at Flex instead of during school," said junior Daniel Dancuta, who deals with a demanding schedule from his school work along with varsity tennis everyday after school. 
Even though there are some varying responses, most students think that these seminars are important and helpful, like junior Quinn Considine who said, "They are a very useful tool in order to map our future as McQuaid alumni."
The junior college seminars have taken off, launching the entire eleventh grade into the important college process, which just adds more on their plates than before, but these sessions are meant to relieve some of that junior-year stress relative to the college process.
To simplify the sessions as a whole, juniors should take one quintessential element away: the importance of college research.
"Through the research students can demonstrate their knowledge about that fit, how they know if it will fit, and what they know about themselves, how they reflect on their life routine," college counselor Mr. Grifa said. 
Research will help students find that perfect fit, which in the end is the true goal of the college seminars as a whole: helping McQuaid students move forward with their education, to be able to thrive in the college-level world, taking the skills they learned here at McQuaid to go forth and set the world on fire. 
About the Contributor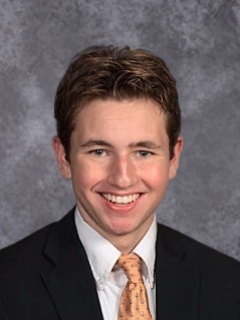 Aiden Blatter '23, Staff Writer
Blatter began his McQuaid Jesuit career as a 6th grader and has become more involved every year since. Currently playing on the varsity volleyball team,...