Hockey Knights Defeat Victor in OT
Friday night featured an electric game between the McQuaid Jesuit Varsity Hockey Knights and the Victor Blue Devils. There were many chances in the first period but no scoring.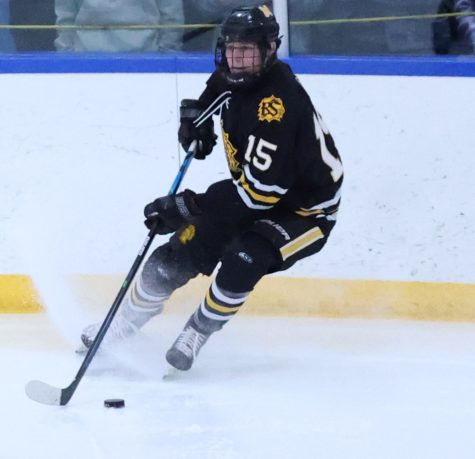 Fans for both schools were absolutely incredible at a very lively Rochester Ice Center. Victor opened up the scoring late in the second as Tanner Rodogna buried one in the back of the net at the 4:40 mark to give the Blue Devils a 1-0 lead. But McQuaid responded right back as senior defenseman Evan Kopacz backhanded one in at the 3:19 mark to tie the game at 1-1.
McQuaid dominated the third period, but Victor goal tender Max Pitts held McQuaid scoreless in the final period with some spectacular saves.  In overtime, Evan Kopacz netted his second goal of the night at the 1:24 mark, as McQuaid took down last year's Section V champs in dramatic fashion.
The Hockey Knights' next game is Wednesday, Dec. 7, against Aquinas at Lakeshore Arena.  Puck drop is 4:45 p.m.
About the Contributor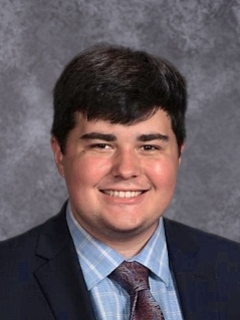 George Zissis '23, Staff Writer
Zissis came to McQuaid Jesuit his freshman year of high school in the fall of 2019. He is now a junior and is a big fan of the Toronto Maple Leafs, Buffalo...