New Faculty and Staff Settle in at McQuaid
McQuaid Jesuit has welcomed a number of new faculty and staff in recent months. 
Mr. David Yates took over as the Director of Communication this year. You will most likely see him around school functions taking pictures with his camera, and if you're a student you might just catch him in the weight room.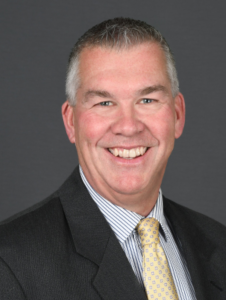 "Coming from a public school setting, this is a totally new experience for me." Yates said.  "There seems to be a genuine feeling of community here, not only with the current students but also with the families and alumni.  It is unique, something that you don't usually feel at other schools."
Yates claims that McQuaid is a school that has kept, and continues to teach, class. "From holding doors to saying good morning in the hall, it's a whole bunch of little things that add up to a big deal," Mr. Yates said.  "Things like that used to be the norm, but they definitely aren't now."
Mr. Yates' first favorite memory of McQuaid is helping with the reunions for the classes of 1962, 1970, and 1972.
Ms. Megan Goodsell is a new music teacher here this year. She primarily teaches within the middle school.
Ms. Goodsell has not struggled with the adjustment to teaching boys, saying, "Middle school boys are very high energy, but they're like that when girls are around, too!"
Ms. Goodsell enjoys the energy at McQuaid.  "It is so refreshing to have students who have a desire to learn and who support each other," she said.  "I noticed this the most at the Homecoming Pep Rally; students led the activities, which makes a difference from teachers running it I think, and the student body actually paid attention!  That never happened in my public school years … younger students have older role models, and the brotherhood amongst students is really solidified."
Ms. Goodsell's favorite early memory of McQuaid is walking through the halls and seeing the senior costumes on Halloween.
Mrs. Pamela Sikora is the new Theology teacher, replacing Ms. Pietropaoli.  She enjoys the compassion she sees and receives from the gentlemen here at McQuaid and looks forward to teaching in an all-male environment.
Mrs. Sikora speaks very highly of her students, saying, "I greatly appreciate hearing 'Thank you, Mrs. Sikora' or 'Have a great day Mrs. Sikora' – as students leave class. Civility is a dying art form in society today, so it is wonderful to observe in future leaders."
Mr. Wallace Foster Smith IV (Mr. Smith), is the new eighth grade American History teacher, who took the place of Mr. Ruppert this year. Mr. Smith looks forward to building upon his early work at McQuaid that he finds so rewarding. 
"The way boys interact with each other in the absence of girls is like day and night," Mr. Smith said.
He himself has been changed by the experience, saying, "I've grown to understand the importance of building an environment structured around success, integrity, and strong community."
Smith claims that the energy in the building is always positive and that his favorite memory so far is being honored at teacher appreciation night by Talin Parks '27 and the volleyball team.
McQuaid is only trending in the right direction with new faculty who look to improve the McQuaid community day by day. 
About the Contributor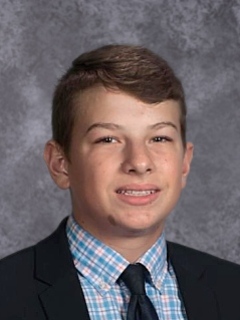 William Rappold '24, Staff Writer
Rappold is a member of the Class of 2024 at McQuaid Jesuit and joined in 7th grade. He is a member of the McQuaid volleyball program and is an honor roll...