Knights Fall to AQ
The McQuaid Jesuit Varsity Hockey Knights took their first loss of the season Wednesday afternoon as they fell 4-3 to Aquinas. The Knights came up short in a strange and high scoring game at Lakeshore Arena.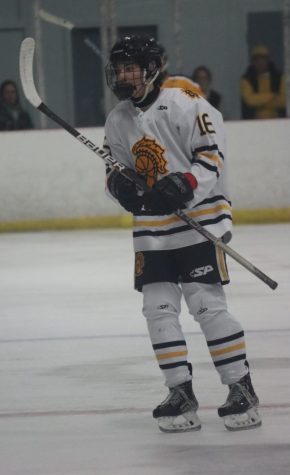 Senior Bode Wehle opened the scoring for McQuaid, and the Knights dominated the first period. Aquinas scored two in the second, and it looked like they were about to take over the game.  However, with 23 seconds left Evan Kopacz got the game tied heading into the third.
Junior Liam Palmer gave McQuaid a 3-2 lead in the third, but Aquinas scored two goals in response.  The Knights weren't able to get the equalizer despite some late chances.  McQuaid had nearly 60 shots on goal and many opportunities, but just could not finish.
McQuaid takes on Batavia, Friday, December 9, at 7:30 as they look to get back on track.
About the Contributor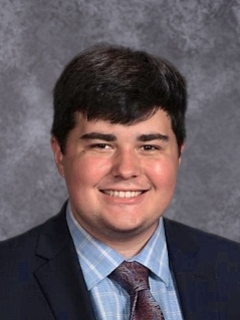 George Zissis '23, Staff Writer
Zissis came to McQuaid Jesuit his freshman year of high school in the fall of 2019. He is now a junior and is a big fan of the Toronto Maple Leafs, Buffalo...