Taggart Wins MVP
The McQuaid Jesuit varsity basketball team won the Class AA Section V championship, and junior guard Jermaine Taggart was a big factor in accomplishing this.
Taggart was named the tournament Most Valuable Player and averaged 21.7 points, 6.3 rebounds, and shot 52 percent from the field.
"I just had to take it one game at a time," the junior guard said. "Stay locked in and worry about the team first."
There were many other candidates for the MVP award such as Gates-Chili's Keith Slack and UPrep's Jakhi Lukas.
"It was a great experience to play against them. They are dogs themselves so they bring out the dog in me. Makes me step up more," Taggart said.
Taggart said that without the team win, the MVP award would have meant nothing. Besides his best attribute, scoring, Taggart stepped up his game defensively.
In the championship game, Taggart had 10 total rebounds (5 offensive, 5 defensive), two steals, and three blocks. Offensively he had 27 points and two assists.
"I knew I had to step up my defense in order to win. My goal was to limit their second chance points and shut down their best player, Jahki," Taggart said.
Other potential nominees on the team who contributed to the win were junior guard Kobe Long and senior forward Harry Bruu, who both made the All Tournament Team.
About the Writer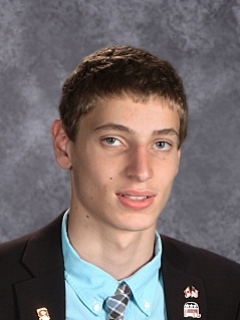 Bobby Flaherty, '20, Staff Writer
Flaherty has been at McQuaid Jesuit since sixth grade.  He has played basketball since his eighth-grade year and hopes to do it again in the winter. ...