McQuaid's Big Step to Tackle Vaping Epidemic
 McQuaid Jesuit's principal Adam Baber recently adds a new disposal bin in the bathroom for students to anonymously get rid of their vaping devices. 
The vaping epidemic among teens seems to be an issue among all schools across the United States, and school authorities are having trouble finding new and creative ways to put an end to it.
The signs in the student bathroom are simply just not doing the vaping epidemic enough justice. School authorities need to find a new way to encourage teens to stay away from vaping, and that's exactly what Mr. Baber has done.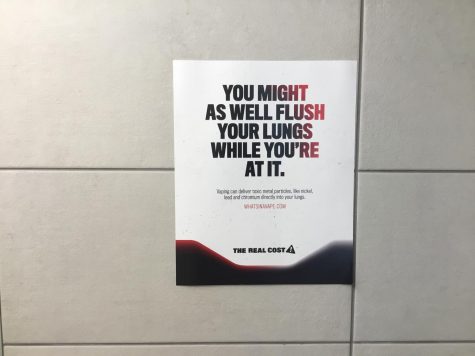 A student was interviewed anonymously about the current epidemic and asked what his thoughts were on the anti-vaping signs in the bathrooms. "I think it is a very unique idea to try out, and it will get kids thinking about truly putting an end to their problem," the student said.
The student source was also asked if he believes that the new garbage is a good idea to impose into school bathrooms.
"I personally decided to dispose of my vape, after hearing Mr. Baber's announcement it really got my thinking about the health concerns." 
Clearly this step to tackle the vaping epidemic has had a profound impact on some of the students who are affected by vaping. The question is, will this remain effective, and will authority come up with new and more effective ways to put an end to this epidemic? The answer is hopefully yes, but for now the disposal bin for vapes seems to be a successful addition to the anti-vaping movement.