Volleyball Knights Win Sectional Championship
The McQuaid Jesuit volleyball team won their first sectional championship in four years in a 3-1 win over rival Fairport on Nov. 14, 2019 in a packed Webster Schroeder gym.
Keeler Thomas and Nicholas Lynch were named to Section V class A All-Tournament and Owen Wickens was named MVP. McQuaid won in four sets by a score of 25-18, 20-25, 25-15, 25-21.
Lynch finished with 17 assists while Wickens had 15 kills (terminating spikes). Junior libero Kyle Moyer had 14 digs.
A family atmosphere is something that Coach Christopher Parks has instilled in his players. "We play for each other. We don't play alone…" Wickens '20 said. 
"…[and] we play for our lost family." That family was strengthened recently due to the loss of former star volleyball player Dane Leclair.
"We will honor his memory by respecting the way he approached every day at McQuaid. And we will do the same," Parks said. 
"(We) did it for Dane," remarks junior setter Caleb Hwang.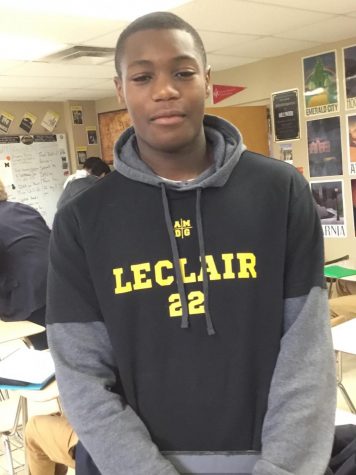 McQuaid Jesuit volleyball has a tradition of winning having won eight sectional championships and five state championships from 1999 to 2015. The team has lost in the sectional finals from 2016 to 2018. That recent drought ended on Thursday.
"The streak is over, I love it," said junior rightside/setter Nicholas Lynch. 
Senior outside hitter Brody Hoelperl '20 credits prior McQuaid student-athletes for the teams' success: "Dane Leclair, Spencer Wickens, Ryan Dorgan, Charlie Siragusa; they were my role models in my early years as a volleyball player." 
The Volleyball family's motto "tradition never graduates" continues with their ninth sectional title.
McQuaid will play Section VI winner Clarence High School at 3 p.m., on Saturday, Nov. 16, 2019 at Midlakes High School for a chance to go to the state championship tournament in Albany, NY.
UPDATE: McQuaid defeated Clarence in five sets to advance to the state championship tournament on Saturday, Nov. 23, 2019 at the Albany Capital Center versus Section 8/11 representative Sachem-North High School and Section 1/2/3 representative Shenendehowa High School.
About the Writer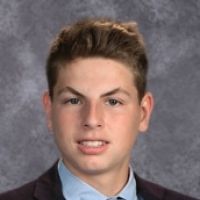 Luke Hofer '22, Staff Writer
Hofer came to McQuaid Jesuit in seventh grade from Penfield. He is a member of the volleyball program as well as a big fan of the Buffalo Bills and New...