Dane Leclair, the Heart of a Bear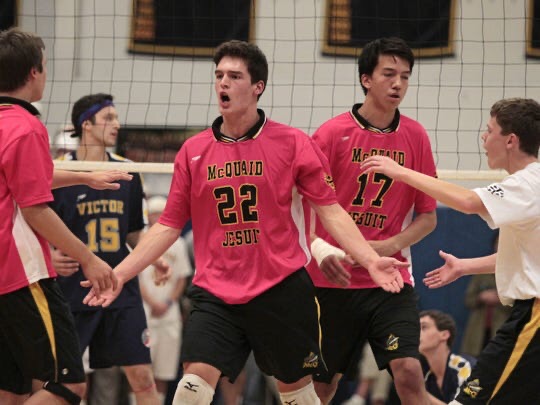 The McQuaid Jesuit community has lost a member of their family. Dane Leclair '15, died tragically of an accidental fall early Sunday morning, Oct. 27, 2019, according to Democrat and Chronicle.
Dane passed away after an accidental fall off the 4th story parking garage in the early hours of the morning in Lincoln Nebraska at about 3:40 am. He was 22.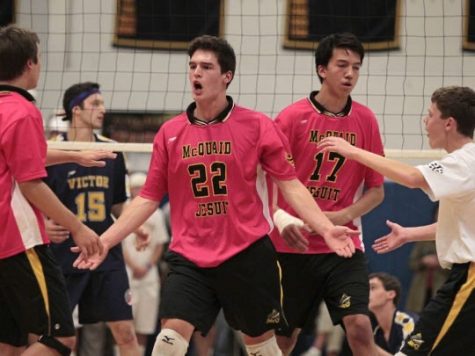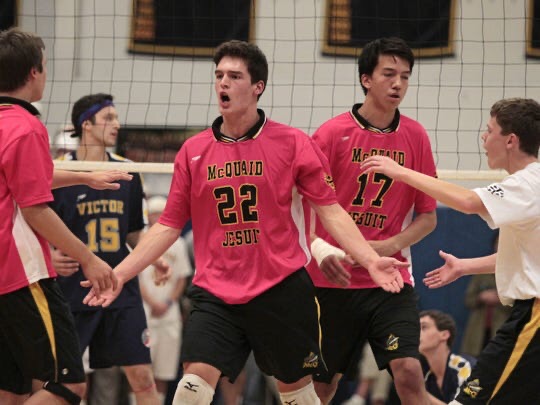 Dane makes a save in 2015 against Victor High School.
Dane was MBA student and a Volleyball Graduate Student at the University of Nebraska. Born in Pittsford New York, Dane attended St. Louis School before attending McQuaid Jesuit, where his volleyball career took off.
"He was a great human being. When the team gathered today to pray and to remember Dane, we spoke of the fact that he had the heart of a bear," Parks said. "He loved his teammates. He loved the game. He loved his opponents."
As a Student, Eagle Scout, Simba president, and volleyball player, Dane did it all. His energy, outgoingness, and charisma was second to none.
But most importantly, he was a role model.
Dane showed that hard work did not just mean sweat and tears, but that hard work pays off.
Dane helped lead McQuaid to a state championship as a sophomore in 2012. In 2013 and 2014 Dane was named to the All-Greater-Rochester Boys Volleyball team. He rolled through Section V with an undefeated season, Class A sectional title and was state runner-up his senior year. Dane had 6 kills, 14 digs, and 46 assists in the 2014 state championship.
During his time at McQuaid Dane played for Pace Bootlegger volleyball club, was a member of the US Youth National Team as well as being named Volleyball Magazine's "Fab 50" for the class of 2015.
Following his time as a knight, Dane attended Loyola University of Chicago and competed at the Division I level. Dane arrived on the scene as The Ramblers had just come off two back-to back national championships.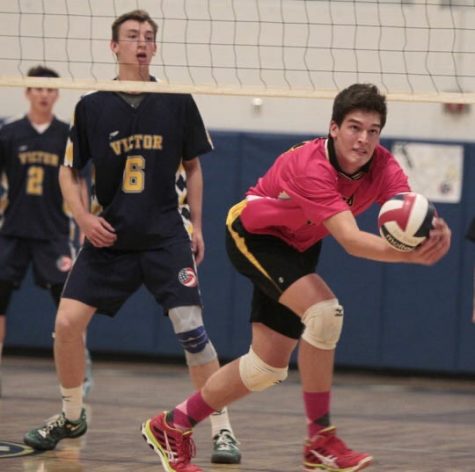 Dane is survived by his mom and former WHEC-TV news anchor Rebecca Leclair, His father Paul, his brother Doug, and his two sisters, Aline and Natalie.
The McQuaid Jesuit community will continue to mourn the loss of Dane Leclair. His impact on the McQuaid volleyball community, Simba Society, and the school will live on.
The Knights on November 14th, 2019 achieved what no McQuaid volleyball team had accomplished since Leclair: a sectional title. The Knights move through regionals with a win over Section VI Clarence High School. The Knights will roll into the State Championship tournament with a special young man looking over them.
Tradition Never Graduates.