McQuaid Juniors Want Late Arrival, Early Dismissal Too
As the workload grows for McQuaid juniors and many get their driving license, should they also get the privilege of late arrival and early dismissal?
Seniors have the privilege of late arrival and early dismissal, but this year juniors push forward the argument to have it too. Their bigger workload means an extra 45 minutes of sleep once in a while would be a life-saver.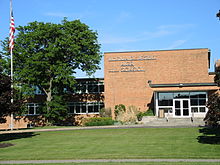 According to the National Sleep Foundation, KidsHealth, and many other credible sources, the average high school student needs at least eight to 10 hours of sleep to restore their energy and function properly.
Gabriel Abel, '21 expressed, "Junior year is definitely our hardest year, since we are all getting our cars now, it would be good for us to have an extra 45 minutes to sleep-in." Abel is not the only student that has been talking about this. In fact, it's being discussed all around the school.
Owen Moore, '21 stated, "Between junior and senior year is when it is most important for us to get a good sleep, it would definitely help us to get that late arrival occasionally for an extra bit of sleep, anything will go a long way." What Moore said is true; for our current age range it is very critical to get as much sleep as possible.
Due to scheduling conflicts, no administrative figure has been able to speak about this topic. 
At the beginning of the 2019-2020 school year, class of 2021's Instagram page mistakenly posted that juniors would have late arrival and early dismissal. They quickly fixed their mistake, but this may have been the spark that propelled the extra push this year. Only one thing is certain, juniors will definitely not stop pushing for this privilege.
About the Writer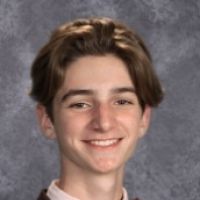 William Creighton '21, Staff Writer
Creighton came into McQuaid in 6th grade and will graduate in 2021. He is a rower for the varsity crew team and a sprinter for the indoor track team. He...