McQuaid Players Weigh in on Antonio Brown's Mid-Game Exit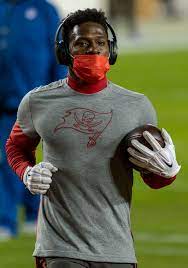 In his week 17 game against the New York Jets, Antonio Brown ran off the field shirtless to the locker room. Brown has only played for the Buccaneers since the 2020-2021 NFL season and will now face a release from the roster.
Late in the third quarter, Tampa Bay was trailing the Jets 24-10. Brown arbitrarily left the sidelines and ran off to the locker room. Before Brown left, he threw his jersey and pads behind the Tampa Bay bench and made his way to an endzone. There he threw his undershirt and gloves to the fans at MetLife Stadium.
Bruce Arians, the head coach of the Tampa Bay Buccaneers, was not pleased with Antonio Brown to say the least. In his post game interview, he stated that Antonio Brown would "no longer be a Buccaneer." 
At noon on January 6, 2022, Antonio Brown was released from the Tampa Bay Buccaneers. 
Brown had already had an altercation with NFL and team rules this season. Very recently he found himself in hot water and a three-game suspension for obtaining and using a fake COVID-19 Vaccination Card.
Arians had reportedly told Brown to get in the game, when Brown refused, he asked him again to go in the game, Brown refused once more. Arians told Brown to go to the locker room, and when this happened, Brown lost it. 
He proceeded to act out and run across the field into the locker room. Later that night he did not travel home with the team and stayed in New York for the Brooklyn Nets NBA game.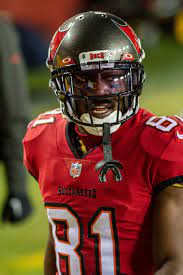 Brown claims that he was injured when Bruce Arians approached him, and that he did not feel safe to reenter the game. 
This journalist sought out some of McQuaid Jesuit's own football players for their perspectives on the incident. 
Owen Begemann, a sophomore offensive lineman, has an insight on what it would be like for Antonio Brown if he played for the McQuaid Football team. 
"I'm sure Coach [Bobby] Bates would have you hand in your pads right there," said Begemann. "They don't really tolerate that kind of stuff on the team. If you're going to complain and think It's all about you, then you're not all in … When we play football, it's a team sport."
The starting punter and placekicker for the Knights, Dominic Sansone '24, has more implications if he were to opt out of the game. Being the team's only true kicker, the circumstances for him would be more extreme, along with implications on the team.
"If I walked off the field I wouldn't only face trouble being kicked off the football team, it's disrespectful to the school and anyone in the school," says Sansone. "There could be underlying, negative circumstances … I certainly would be in a lot of trouble."
Antonio Brown is done for the year, and is looking to be a part of the NFL's 2022-2023 season . Hopefully he can get his career back on track, and our football Knights keep their team commitments on track.
About the Contributor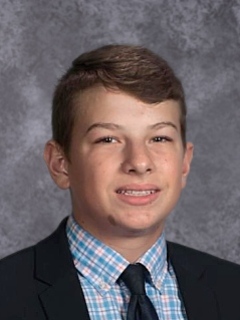 William Rappold '24, Staff Writer
Rappold is a member of the Class of 2024 at McQuaid Jesuit and joined in 7th grade. He is a member of the McQuaid volleyball program and is an honor roll...