Kevin Reed Rocks Rochester With New EP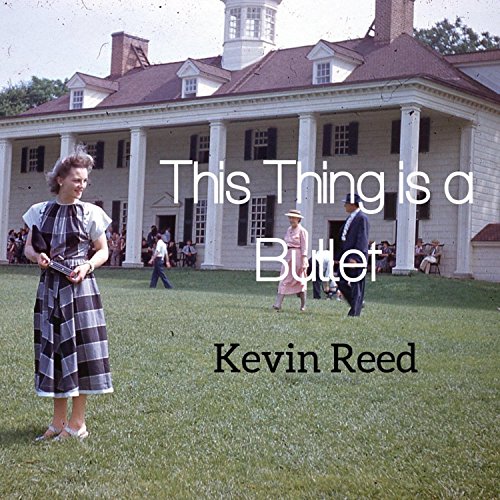 On Rochester's music scene, there's a new up-and-coming artist with special ties to McQuaid Jesuit.  McQuaid senior Kevin Reed released his first EP entitled "This Thing Is a Bullet" on July 28.  The EP is truly a treasure.
The vibrant vocals combined with the adept guitar melodies suggest that this artist is going places. On the EP there are only four songs, but another is on the way.
The rock album was recorded at 1809 Studios by Reed, Dave Drago and Jacob Walsh. The professionally edited tracks highlight Reed's talent as both a vocalist and a guitarist, even after only playing for four and a half years.  Kevin believes that while happy songs have their place, melancholy and sad songs inspire the most emotion, and that's where he chooses to thrive.  He feels that each song relays a different story, but they are melded together into one cohesive EP.
The first song, "Nothing More," was inspired by a sticky situation involving his relationship.  The underlying theme is one of unapologetic guilt.  Kevin says that the song is a manifestation of his guilt during an emotional time, and an exaggeration of his flaws. By not being able to control how he feels, he released some of his pent up self-aggression by opening this album's first track. The song opens up with a powerful main guitar and is kept in time by a sharp tempo on the drums.  Once the lyrics kick in, you become lost in the song until the very last chord.
The second song, "Different," is named appropriately as it has quite a different feel to it than any of the other songs on the album.  The main guitar's higher register connects with the slower tempo, giving this track a smooth '80s' vibe.  I found this song to be one of my favorites.  It's a little less complicated than the other three and has a well produced, calming quality to it.
The third song, "Up the Wall," is indeed my favorite, though.  The exciting chorus combined with the powerful lyrics make it a song that you'll want to play on repeat.  The amazing guitar solo was both invented and played as it was recorded.  Kevin compares it to a plane taking off.  He says that since then, his solos have only improved, which leaves everyone hungry for more music.
The final song on the EP, "Amygdala," is named after the part of the brain responsible for emotion.  This title is fitting as it is quite the emotional song.  As Kevin states that sad music is good music, this song follows suit. The melody is peculiar in the kind of way that will get stuck in your head for a long time.
Overall, the EP is a great listen, and I would highly recommend it to anyone.