Fresh Prince Loses His Cool At Oscars
On Sunday March 27, the Oscars academy award show went live on televisions across the nation at 8pm EDT. Its main hosts were Regina Hall, Amy Schumer, and Wanda Sykes. Like most academy award shows there are other public figures that announce nominees and winners of specific categories. But two public figures didn't see eye to eye. 
Comedian and actor Chris Rock was selected to announce the nominees and winners of "best documentary". Before announcing the winners, Rock was cracking jokes, as most comedians do in a public space. 
Rock's last joke for the night was one at the expense of Jada Pinkett Smith. Jada Pinkett Smith is the wife of the actor and musician, Will Smith. The joke was about Chris Rocks' "excitement" to see Jada in the new G.I. Jane 2 movie. This joke was brought about due to her very short haircut. But what Rock failed to remember or decided to ignore was the fact that in 2018, Pinkett Smith revealed she was dealing with hair loss after being diagnosed with alopecia. Alopecia is hair loss that starts with one or more bald patches. It can be related to heredity, hormonal changes, medical conditions or just a normal part of aging.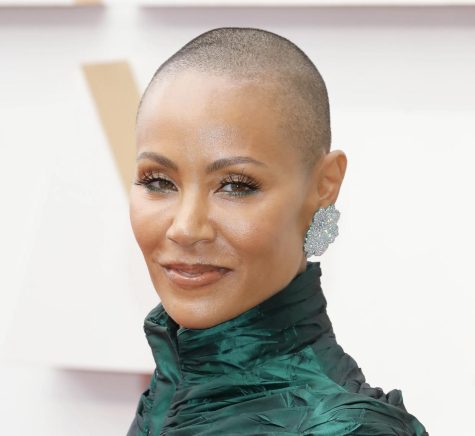 As Rock finished his joke, the camera panned to the celeb couple, you can see Will laugh and nod in approval of the wisecrack. While Jada shakes her head in disgust and is obviously offended by the comment. The camera was put back on Chris Rock as he was about to announce the winner for "best documentary."
Will Smith can then be seen walking on the stage, with a purpose to his steps. Will then proceeds to slap Rock with no warning or hesitation. As Smith turns around to walk back to his seat, Chris Rock exclaims "Wow. Will Smith just smacked the [expletive] out of me!" Will Smith then returned back to his seat and proceeded to yell "keep my wife's name out of your [expletive] mouth!" Rock then responded with, "Wow, dude. It was a 'G.I. Jane' joke." This prompted Smith to shout the same sentence at a louder octave than the last.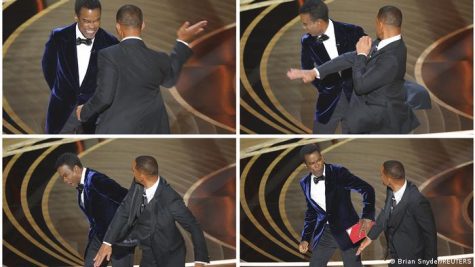 Rock was visibly surprised by the attack. The flustered comedian managed to get in the last words. "That was, uh, the greatest night in the history of television," he said.  Rock, with no other option, continued his set by announcing the winner of "Best Documentary". The winner was Ahmir "Questlove" Thompson for "Summer of Soul." Many say Rock handled the situation very well, and should be applauded for this composure. 
But  "Questlove" was not the only winner that night, as Will Smith was then awarded the Oscar for "best actor" for his performance in the film "King Richard." In his speech, he held up his trophy and proceeded to apologize to the Academy and his fellow nominees. Rock was not included in his kind words. 
After the award show, the Smith family was seen partying it up with other celebs. It seemed that the family wasn't fazed by Will's altercation earlier in the night.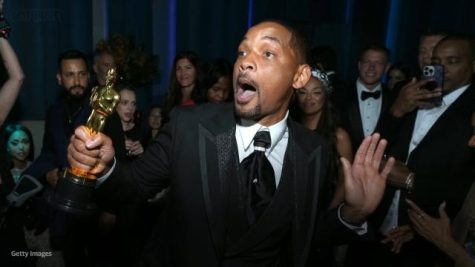 The next day, Jaden Smith, the son of Will and Jada, took to Twitter to simply say: "And That's How We Do It."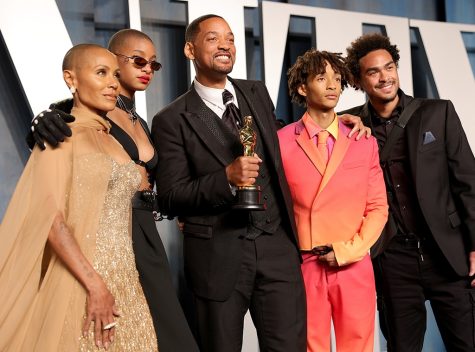 On March 30, the academy organization said Smith was asked to leave the Oscars after assaulting Chris Rock, but he refused to do so. The Academy's board of governors met to decide on disciplinary action for Smith. Will obviously violated the show's code of conduct. It is stated that Smith has the opportunity to defend himself in a written response before the board meets again on April 18. Disciplinary action for Smith could include suspension, expulsion or other consequences.
Chris Rock is reportedly not pressing charges against Will. 
On March 28, Will Smith took to Instagram to supply a formal apology to Chris, "the Academy, the producers of the show, the attendees, and everyone watching around the world". He ends his apology with "I am a work in progress."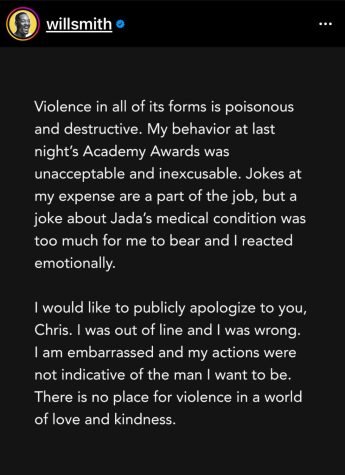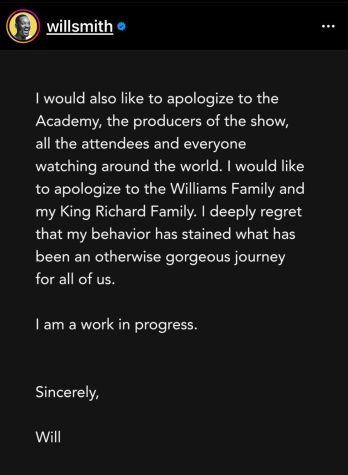 On the brightside, Chris Rock's comedy tour "The Ego Death World Tour 2022," experienced a massive spike in sales after the altercation. Some tickets now sell on secondary sites from anywhere between $80-$800. Many expect Rock to speak on the matter in a serious yet comedic form. 
Chris Rock has not yet issued a statement to respond to Will.