"Virgil Was Here"
Celebrating Virgil Abloh and his accomplishments in the fashion world.
Virgil Abloh, Artistic Director of Louis Vuitton, was privately battling cardiac angiosarcoma, a rare form of cancer. He passed away on November 28, 2021, but his legacy lives on even stronger than before. Virgil didn't just change the way we look at nikes, he changed the way the world looks at fashion.
Abloh was born in 1980, just outside of Chicago. He attended the University of Wisconsin–Madison for Civil Engineering. Abloh quickly became obsessed with fashion, art, and music even before his college endeavors. Rumor has it he skipped his final critique at the institution to have a sit down meeting with the young Kanye West. This was the start of a lifelong friendship with the music prodigy.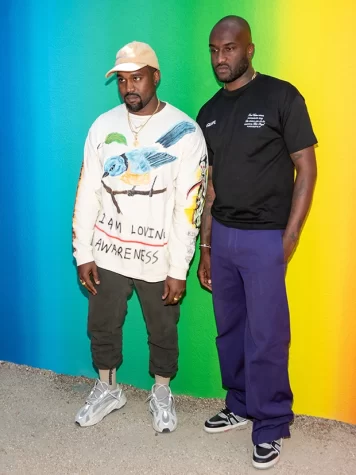 Abloh started his own fashion journey by creating the brand PYREX VISION in 2012. The company was rebranded just a year later in 2013. You may now know it by its new name "Off-White." Virgil's deconstructed and industrial take on clothing took the world by storm. His brand started to gain massive attention from around the world. This was the start of his involvement in the fashion world that would last forever. 
In 2017 Off-White and Nike joined forces. Virgil Abloh and his team took on the task of reimagining 10 iconic Nike and Jordan silhouettes. This release redefined how people would look at shoes for years to come. He broke down the models and really enforced a deconstructed look. Virgil took these models and flipped them inside out, swapped in industrial textiles for material, and even left many elements of the shoe unstitched and unfinished. He is credited for helping Nike gain back its mass popularity. This sparked a long relationship between Virgil and Nike. Nike continued to work on shoes and clothing inspired by Abloh even after his passing.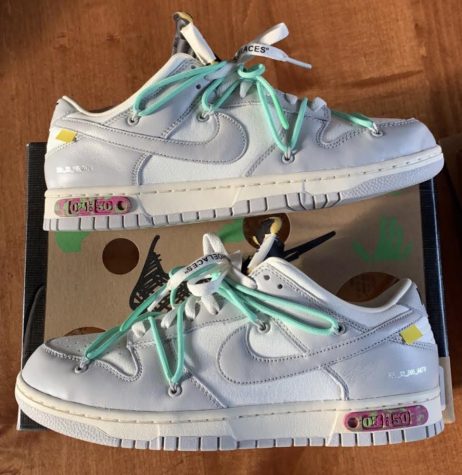 One of Virgil's last projects with Nike was the "Dear Summer" Nike Dunk Low collection. This included 50 variations of the Nike Dunk Low. These kicks were only available for Nike SNKRS app users by being selected for "Exclusive Access." Exclusive Access only lasted from August 9-20 in 2021.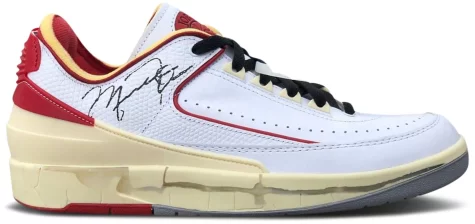 His last redesigned model with Nike, was two Jordan 2 Lows. They both released on November 12, 2021. The last Jordan 2 to be released before this was in 2020. It was a widely unpopular silhouette for years, until Virgil put his own spin on the model. The hype started to grow around the 2s because of Abloh. Now in 2022, there are at least 5 more colorways and collabs coming our way.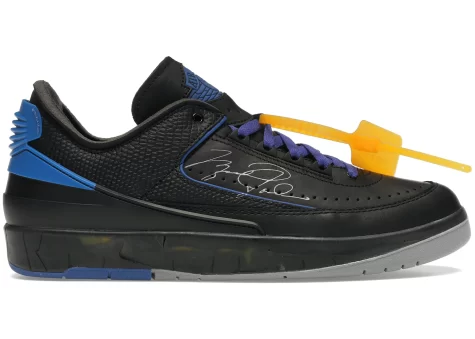 Virgil was given the title of Artistic Director of the luxury fashion brand, Louis Vuitton, in 2018. In a statement about the matter, Virgil said: "It is an honor for me to accept this position. I find the heritage and creative integrity of the house are key inspirations and will look to reference them both while drawing parallels to modern times". In his time at Louis Vuitton he created new shoe models, apparel, and accessories. LV's last fashion show designed by Abloh took place in the Miami Marine Stadium on November 30. A 30 foot statue of Virgil was unveiled after the emotional, yet beautiful show.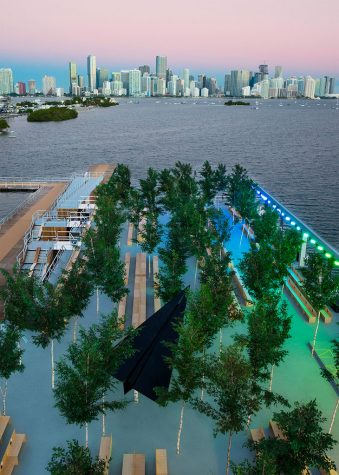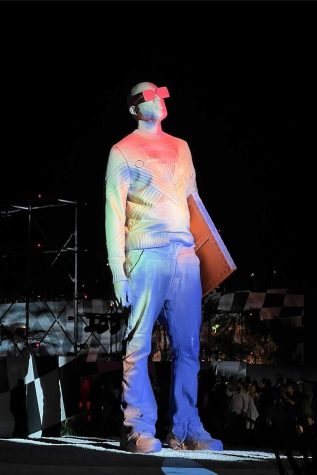 During the Louis Vuitton Spring/Summer 22' runway show in Paris, on June 24, 2021, Virgil brought the imagination to life. Abloh and his team at LV, unveiled the many colorways of the Louis Vuitton Air Force 1. There are both mid and low-top iterations. The shoes are composed of shades of Purple, Blue, Yellow, Orange, and so much more.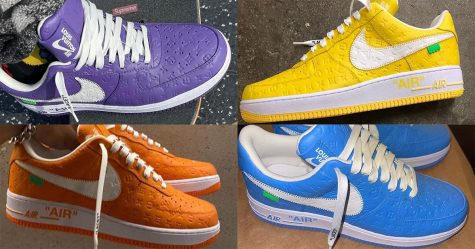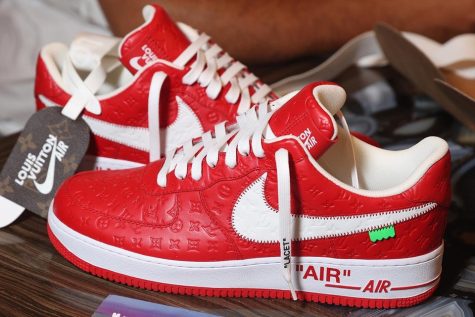 There was no set release date at the time. Now in 2022 the shoes have been sent out to "Friends and Family" of Virgil. These pairs are very limited and sought after. But many believe that there will be more colorways releasing more to the general public, but they will have to wait and see what Nike and LV are still creating after Virgil's passing.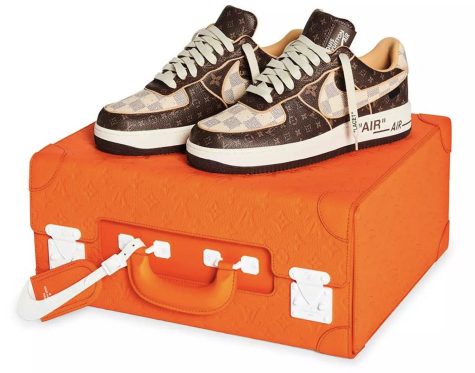 There was also a two-week auction on Sotheby's website from January 26 to February 8, for the more coveted colorway. All pairs sold for at least over $75,000, and the highest bid was for $352,800. The entire collection of pairs sold for over 25 million dollars. One hundred percent of the proceeds from the auction will be donated to The Virgil Abloh "Post-Modern" Scholarship Fund. This is an initiative Abloh created to help students of African descent secure scholarships to study fashion.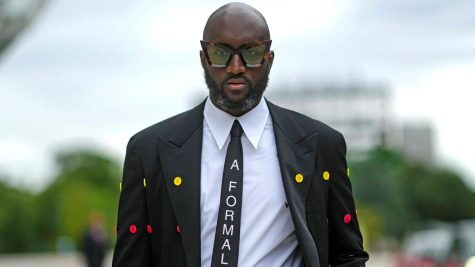 Virgil Abloh was a person who could take the wildest thing from his mind, and manifest it into reality. Whether it was with Off-White, Nike, IKEA, Mercedes-Benz, or Louis Vuitton, Virgil always created things that inspired others. His work will never be forgotten. It'll now be used as guidelines for how things "should be." With so many accomplishments and relationships created, Virgil will always be here with us, forever.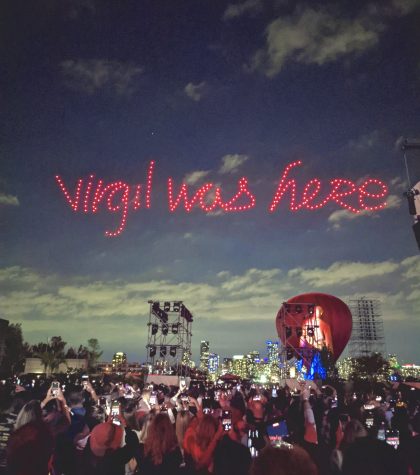 About the Contributor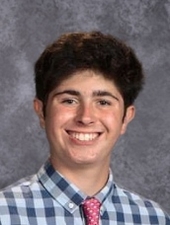 Jake Mulcahy '22, Staff Writer
Mulcahy came to McQuaid Jesuit in his 8th grade year. He is now a senior at the fine establishment. He has a passion for the past- and present-day fashion...