Private Schools Deserve to Play in Their Athletic Section
McQuaid Jesuit has been playing in Section V for years now, and some schools are voicing their concerns. Some people think that private schools such as McQuaid and others should not be allowed to play in their section because they get players from other districts. However, I believe that McQuaid should be allowed to compete in Section V so that they have something to play for and something to look forward to in the season.
Every team at the beginning of the year has one goal in mind: They all want to win a sectional title and bring the sectional title brick back to their school.  If teams do not have the opportunity to play for this, it takes away the goal in sports.
This is such a divisive topic because private schools have the ability to get students from different districts.  Some even believe that private schools recruit players for their teams–even though this is prohibited by the New York State Public High School Athletic Association.  While it is inevitable that talented athletes will sometimes end up at private schools, this is not the reason these students leave their public school districts.  Young people attend private schools for a good education, not for sports. And just because private schools are getting different kids from different areas, does not mean they all play sports.
A private school that does not play in a section is Canisius High School in Buffalo.  Buffalo does not allow private Catholic schools to play in Section VI. Even with this rule, Canisius puts out good sports teams because students go to the school for education, not for sports.
A big reason that Private schools should be able to play in their section is school spirit. So many schools rally around their sports, and nothing is more exciting than sectionals. Competing in sectionals is special for each school, and the students want to be a part of that.  Students need to be able to take a break from their busy lives to go to the sectional games and be a part of something great.
Probably the biggest reason that McQuaid and other private schools should be able to play in sectionals is to have the ability to leave their legacy and be known by others at the school.  So many people walk down the halls of McQuaid that you do not know.  In football, no one remembers the 1996 team, or the 2001 team. They remember the 1978 team, the first and only team to win a sectional title.  Players need something to reward them for a good season–to be able to compete for something and leave their mark on the history of McQuaid.
About the Writer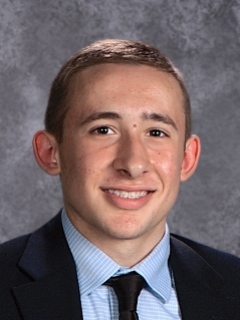 Jordan Brongo, '21, Staff Writer
Brongo came to Mcquaid Jesuit in the 7th grade. He now plays football and basketball for McQuaid. He likes to watch sports. He is a big fan of Mcquaid...