"Jesus is King" Proves Kanye West Is One of the Greatest Artist of All-Time
Kanye West released his eleventh studio album in October called "Jesus is King." This was a transcendent album because it was West's first gospel album. West's impact on music and his musical prowess is unquestioned. But, some fans had questions about why this album was so different than others by West. 
West is considered by most to be one of the greatest artists of all time. West, throughout his career has acquired 21 grammy awards, 7 platinum albums, and has sold over 21 million records. His influence on music culture and music history is never ending. 
Yet, West has changed his rap style in his later years. In West's previous albums such as "The College Dropout" and "Late Registration," Kanye tells his story as an African American kid growing up in Chicago, and all of the things he goes through. Even at that time West's following grew exponentially because of the sound and quality of his music.
The way West was able to use melodies and beats to make his music sound authentic and real was never before seen. As West matured his music started to change into talking about his troubles as an adult, one example being him having to file for bankruptcy and his choice to dropout of college to further pursue a music career. 
In recent years, West has been a major topic of discussion for reasons not dealing with music. West suffered from mental health issues and was admitted into a mental hospital. Also, he is married to millionaire Kim Kardashian and they have four children together. As well, West is the founder of the multi-million dollar streetwear brand 'Yeezy'. Throughout all these changes in West's life he became an adamitt follower of God. This lead to his historic and transcendent album 'Jesus is King.' 
Many were looking forward to the album as West was seen touring the country performing his now signature Sunday Service. During his Sunday Service, West would bring a gospel choir and perform songs in front of millions. 
In Kanye's new transcendent gospel album he incorporates his old style of rap with his new love of gospel. Many of his fans had their questions about the album and if it would even sound anything like the old West. After hearing the album though many fans were very impressed. 
"I was very skeptical before hearing the album, I grew up with the old Kanye [West] and yes he talked about God but it was not the main focus of his music. So, I didn't think it would work out. But after I was able to listen to the entire album I thought he did a great job of keeping his old style of rap but still incorporating his message about God" says McQuaid student Brenan Hain '21. 
West was able to bring in great beats to compliment his raps and the beautiful sound of the gospel choir. The album is still very gospel, but West was still able to keep his audience connected with great use of words. 
Fans definitely loved the album as it sold 247,000 copies in the first week the album was out, which is the most ever in the first week by a gospel album. All 11 of the albums songs were able to make the Billboard Top 100 songs of the week with the highest being 'Follow God' at number seven. 
Overall West's first gospel album was a tremendous success, but fans are wondering where he is going to from here. As he has lots of music that isn't gospel, that he has not yet released to the public. 
"I do love the album but I can't help but still want to hear the classic Kanye" says Brenan Hain '21.
West is able to change his style, while still keeping his fans happy and entertained. Further solidifying him as one of the most talented and versatile artists of all time. 
About the Writer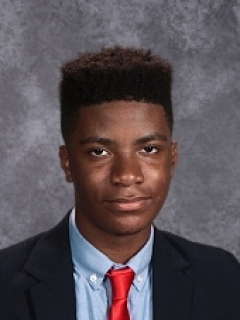 Miles Curry, '21, Student Assistant
Miles Curry entered McQuaid Jesuit in the fall of 2017 and is a member of the Junior Varsity football team. He is a member of The Lance and also a big...