Top 20 Songs of 2019
On the morning of Nov. 20th, The Grammy award nominations were announced to the world. The nominees this year are one of the most diverse nominee pools in history; from race to gender to genre, the Grammys provides a variety. With these exciting news, let's reflect on some of the best songs released in 2019. 
"Someone You Loved"

–

Lewis Capaldi
Best Lyric: It's easy to say/ But it's never the same/ I guess I kinda liked the way you numbed all the pain
"Never Really Over"

– 

Katy Perry
Best Lyric: Thought we drew the line/ Right through you and I/ Can't keep going back/ I guess it's never really over
18." Bags"- Clairo
Best Lyric: Pour your glass of wine/ Mitchell told me I should be just fine, yeah/ Cases under the bed/ Spill it open, let it rush to my head/ I don't wanna be forward/ I don't wanna cut corners
"Cellophane"-

FKA Twigs
Best Lyric: And I, just want to feel you're there/ And I don't want to have to share our love/ I try but I get overwhelmed/ All wrapped in cellophane, the feelings that we had
"Ransom"-

Lil Tecca
Best Lyric: The opps they tryna line me 'cause they hate the place I'm from/ But them n****s don't know me, they just know the place I'm from
"Overnight"-

Maggie Rogers
Best Lyric: I know it's still in me/ Please forgive me/ Leave this memory /Don't say you miss me
"Harmony Hall"- Vampire Weekend
Best Lyric: Anger wants a voice, voices wanna sing/ Singers harmonize till they can't hear anything
"SUGAR"- Brockhampton
Best Lyric: My instability's trademark, copywritten in all my decisions/ This is not supposed to be a way of living/ Tear my temple down into a prison
"Female Energy, Part 2"- WILLOW
Best Lyric: Am I to feel bolder 'cause/ All of my pumping blood?/ I am human, I am woman/ Drifting down my life
"Happiness is a Butterfly"

–

Lana Del Rey
Best Lyric: If he's as bad as they say, then I guess I'm cursed/ Looking into his eyes, I think he's already hurt/ He's already hurt
"Top Down"

–

EARTHGANG
Best Lyric: Been through it all, I'm no stranger to loss/ R.I.P. Richard, Olivia, Charles/ If nothin' else, I'ma do it for y'all/ I don't rap, I just say what's on my heart
"Only Child"

–

Tierra Whack
Best Lyric: I don't want to work it out, so cancel our gym membership/I'ma leave this n****, don't believe me, n****?/ I was make-believin', n****, it was only one season, n****
"Robbery"- Juice WRLD
Best Lyric: Now I'm digging up a grave, from my past/ I'm a whole different person/ It's a gift and a curse/ But I cannot reverse it
"Norman F****** Rockwell"

–

Lana Del Rey
Best Lyric: You act like a kid even though you stand six foot two/ Self-loathing poet, resident Laurel Canyon, know-it-all/ You talk to the walls when the party gets bored of you/ But I don't get bored, I just see you through/ Why wait for the best when I could have you?
"Lights Up"- Harry Styles
Best Lyric: All the lights couldn't put out the dark/ Runnin' through my heart/ Lights up and they know who you are/ Know who you are/ Do you know who you are?
"When the Party's Over"- Billie Eilish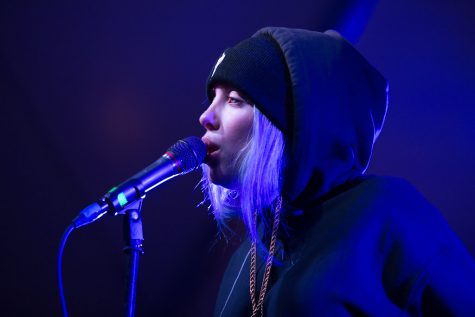 Best Lyric: Quiet when I'm coming home and I'm on my own/ And I could lie, say I like it like that, like it like that
If you watch any interview with Billie Eilish you'll get an unfiltered, self-assured twenty-first-century coolgirl. This is the exact opposite of what Eilish presents in When the Party's Over. Like a true artist, Eilish lives out her emotions through her songs. Eilish conveys her thoughts on endings and the feelings afterwards, like a party ending. This 17 year old has perfected something many artists well into their careers can not pin down; she has superseded this bounds of dialogue or storytelling through song, Eilish has produced a feeling. It is not just what emotion this track makes the listener feel, the song itself defines that emotion
"RUNNING OUT OF TIME"

–

Tyler, the creator

Photo by Jamie Bernstein
Best Lyric: Wade in your water/ And waves wash over me/ I drift to the deep end/ Don't save, don't save, don't save/ It's a low tide/ I found peace in drownin'
Tyler, the Creator had a record year in 2017 with his release of

Flowerboy

which held several hits. Though the album was a success, Tyler started many conversations that he did not finish. He reopens these ideas and gives more clarity with his 2019 release of

IGOR

and specifically "RUNNING OUT OF TIME". In this song Tyler raps about drowning in his affection for someone and that person not being able to reciprocate that love. Tyler speaks of masks and deception, referencing his partner being scared of their relationship being public. He voices his fears of not having enough time left, before this relationship runs its course. The mere existence of a queer hip-hop artist like Tyler, the Creator is revolutionary, but he does not stop there, he shares the experiences and tribulations in his music. Along with similar artists like Frank Ocean and Kevin Abstract, Tyler is familiarizing the world with what it is like to be young, black, queer, and scared in America today.
"MIDDLE CHILD"

–

J. Cole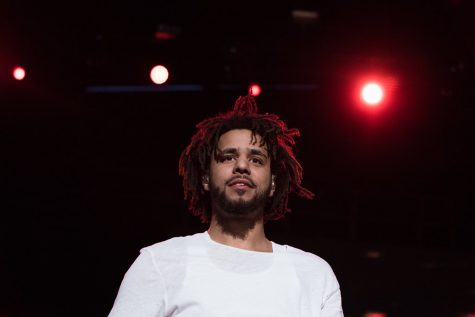 Best Lyric: We coming from a long bloodline of trauma/ We raised by our mamas/ Lord we gotta heal/ We hurting our sisters/ The babies as well/ We killing our brothers/ They poisoned the well/ Distorted self image/ We set up to fail
J. Cole delivers on this track as he offers a new perspective to the world of rap. A perspective of an artist stuck between two generation of rappers and culture. Though it would be easy for him to feel misplaced amid these two very different styles of rap and mindsets, J. Cole uses this song to welcome these new artists and provide advice. The same advice he thanks the "OG's" for giving to him. This song can be considered a thank you note to rap culture. Cole has no issues pointing out the issue within their industry, but also shows understanding, realizing that it is set up that way due to the mistreatment of black artists in the music industry at large. In his last few bars of his last verse, Cole puts it all on the table explaining the need for healing, everything from appropriation to gang violence and systematic oppression, he begs for change. 
"Truth Hurts"- Lizzo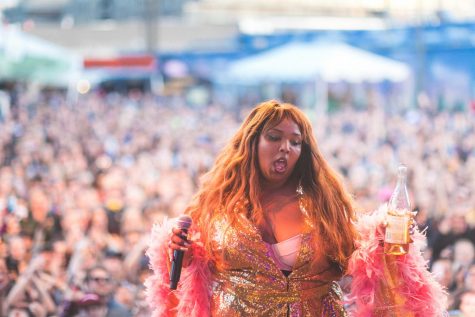 Best Lyric: I just took a DNA test, turns out I'm 100% that b****
The song that launched a thousand instagram captions. Lizzo catapulted into stardom early this year and has not let up since. Her first full length album,

Cuz I Love You,

is filled to the brim with upbeat, powerhouse hits. Most notably is "Truth Hurts". This song is absolutely drenched in self confidence, as she sings her complaints about men and and how it is truly their loss if they do not want her anymore. The most interesting part of Lizzo's music and lyrics is that she never claims to have it all figured out. She admits to having "boy problems" and being hurt by men, but then pulls herself up and is as confident as she can be. Almost every person who has been involved with an idiot has found a home in Lizzo's anthem for those who are in committed relationships with themselves. 
"Slide Away"

–

Miley Cyrus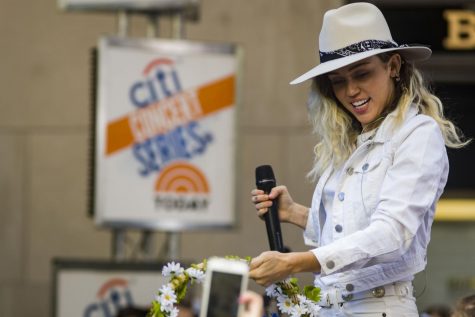 Best Lyric: Move on, we're not 17/ I'm not who I used to be/ You say that everything changed/ You're right, we're grown now
Slide Away is a gritty synth-pop anthem for outgrowing love. Cyrus sings a farewell to young love and establishes herself as an individual who knows what she wants and is willing to make sacrifices for it. This is a step in a new direction for Cyrus, as she graduates from melodramatic party pop and enters an era of honest and authentic songwriting. The pounding snare beat and distorted sounds used for the backtrack turn this song into an optimistic ode to adolescent relationships. Slide Away in one one word is "transition".
About the Writer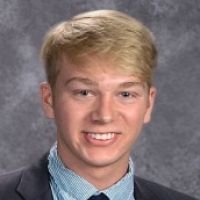 William Hourihan '20, Staff Writer
Hourihan ('20) came to McQuaid Jesuit in seventh grade and is currently a senior. He is involved in the McQuaid/ Mercy Youth and Government program and...