"El Camino: A Breaking Bad Movie" Is Worth It's Hype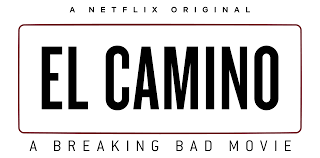 "Breaking Bad" fans rejoice as "El Camino" releases on Netflix October 11th, 2019. When most fans thought that Jesse Pinkman's story was over, we learn that there is still another chapter to be told.
As a long time fan of the "Breaking Bad" series I have had my eyes on this movie since it was rumored to be in development in early 2018. I watched the movie the weekend of the release with high expectations because the series had been a fantastic show in the television industry for five years. I would like to give my review of the movie after watching it.
The film's plot takes place directly after the events of the season finale of "Breaking Bad." The movie's goal is to tell the story of Jesse Pinkman's escape to freedom while on the run from the police.
The film's cast includes many characters from the series. Jesse is portrayed by Aaron Paul who allows you to truly feel the pain that Jesse feels during every scene. Paul allows you to relate to Jesse in a way that many actors cannot.
I loved this movie because I could tell that the producer did not make this movie just to make a few last dollars off of the Breaking Bad franchise. It allowed fans to get closure of what happened to Jesse Pinkman, a fan favorite character.
This is a character story, a story about Jesse and Jesse alone. It simply wanted to give Jesse the life he deserves. Most fans just wanted to see Jesse be happy and that is what the ending gives the fans.
I recommend watching this movie if you have watched the entire Breaking Bad series because I feel that the show gives us an ending for every character except for Jesse. He is released from captivity and he drives off, that's it. "El Camino" is rated TV-MA.
This movie gave me everything that fans were looking for in a Jesse Pinkman conclusion, we got to see him work through internal struggles and by the end of the film we saw him leave that behind. This movie gave us everything from character development to heart to heart moments to epic action scenes. This movie was everything that the series did well.
I personally give this movie a 9/10. It is not perfect, as most movies are but it is a fantastic conclusion to the franchise.
Jack Sawyer '22 is a sophomore living in Geneseo who likes to play basketball, support his sports teams and play video games with his friends. Sawyer goes to McQuaid Jesuit High School and is a staff writer for The Lance.