McQuaid Jesuit's Black Student Union Update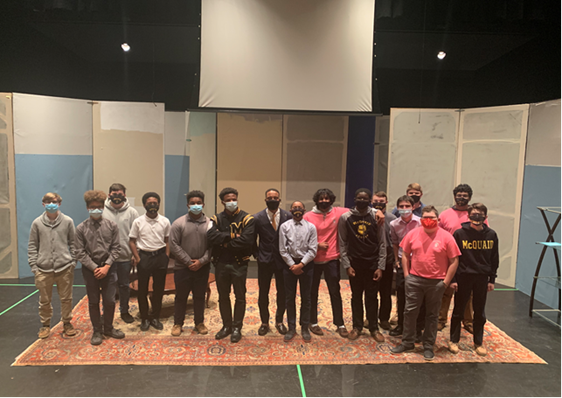 Kendal Burno, currently a junior at McQuaid Jesuit, and felt that the minority students at McQuaid were underrepresented. This is what led him to create the St. Benedict the Moor's Black Student Union (BSU) with his three friends Jerome Job, '22, Melaku Mesganaw, '22, and Jeremiah Robinson, '22.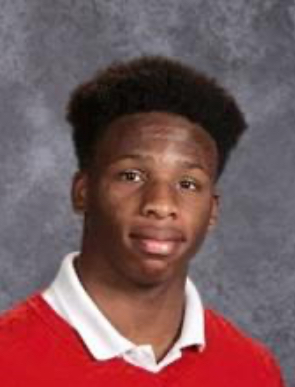 The Black Student Union was created late in the 2018-2019 school year when Burno was a freshman. He applied for the Union to be established mid-way through the year but ended up having to wait a few months before getting the confirmation. They hosted a few informational introductory meetings toward the end of that 2018-2019 school year to get the members excited for the coming year.
After a full year of the BSU being up and running, I contacted Burno to see what his goals for this year were.
"The biggest goal for the Black Student Union is to educate McQuaid Jesuit students and faculty on issues that currently are facing the African-American population" and also to " create a better sense of community between the black student union and McQuaid Jesuit itself," said Burno.
Most of the BSU's meetings involve the leaders or guest speakers holding discussion about the African-American experience and what it could look like.
The meetings they hold on Thursdays are used to educate the students on current issues facing their community. These meetings used to be every Thursday, but with the rise of new inclusion clubs, Burno changed the schedule to allow members to go to other inclusion club's meetings.
"Holding meetings every other Thursday… and McQuaid having black student union-sponsored events in which the whole community can come together even if they're not a part of the [Black Student] Union."
Burno wants his fellow students to always feel safe around the entire school all of the time.
"Making sure every single voice in the room is heard, regardless of how quiet the voice may be. We also make it an effort for everyone to know that their opinion has a value, and no matter what it is they will be accepted and treated as a brother.".
The Union doesn't just act as a meeting room to educate others. It also exists as a meeting room for its members to hang out and be themselves, free of judgment, and full of acceptance. Burno also says that "if they ever feel attacked, the BSU will be there to vocalize their issue."
Burno believes that being part of the BSU, or at least knowing about its goals, has become critical in recent months.
" If you're not a part of the solution you're a part of the problem. It's easy to become complicit and say 'I can't do anything' about the issues that we are currently facing as a nation. That mindset is what's currently killing us. I implore everyone at McQuaid to take that first step in fighting racial injustice. Whether that be attending a black student union meeting for the first time, or sitting down and educating yourself on a particular issue relating to the community, and volunteering your time to help change that issue."
About the Contributor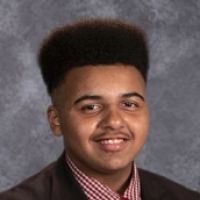 Jeremiah Robinson '22, Staff Writer
Robinson is a writer for McQuaid Jesuit High School's The Lance. He came to Mcquaid Jesuit in 2016, starting in seventh grade. In his time at McQuaid,...