Decades of Experience…
Veteran Teachers Reflect on Their Decades of Experience
Some teachers at McQuaid Jesuit have been here for quite a long time, but what was it like when they first started teaching? McQuaid has changed greatly in the time they have taught here, but have the teachers changed as well?
Mr. Walt Gordinier and Mr. Jeff Siuda have been teaching at McQuaid for over 20 years. Mr. Gordinier graduated from Cardinal Mooney High school and Fredonia State College and went on to teach at Nazareth academy before coming to McQuaid. Mr. Siuda graduated from Cardinal O'Hara High School and Canisius College before going to Indiana University for his graduate work.  He immediately moved on to McQuaid after that.
Mr. Gordinier recently retired after 27 years of working at McQuaid, and now works for the school part-time.  This will be Mr. Siuda's 24th year of teaching at McQuaid. They are incredibly experienced teachers and have seen plenty of change in their time at McQuaid.
Mr. Gordinier commented on the reduced presence of clergy at McQuaid in recent times compared to when he started at McQuaid. When he first started there were 11 Jesuits, 3 Carmelites, and 1 nun. Now there are no Carmelites or sisters, and the Jesuits no longer live on the McQuaid campus.
However, while the presence of the clergy has reduced, McQuaid has grown greatly, with the addition of multiple new wings and the administrative staff growing from 23 people to 35. The graduating class of 1994 only had 51 students, while the current graduating class of 2022 has over 130.
Not only has McQuaid itself changed, but so have the teachers.  When Mr. Gordinier started his first year at McQuaid, he was not used to teaching at a school of entirely boys.  Not only that, but he also had to get used to the much larger class sizes at McQuaid.  Now he has returned even after retirement to help teach at McQuaid once more, teaching American History and Current events.
Mr. Gordinier had a unique experience when he started McQuaid; he already had many years of experience teaching, but he still had to learn what it was like to teach at McQuaid.  One of the things he learned here was that a mistake you make in one situation could help teach you what doesn't work.
Gordinier stated that he learned something new from every student, a way to improve his teaching and constantly get better. Having gone through many generations of students at McQuaid, he was able to grow a lot from his experiences.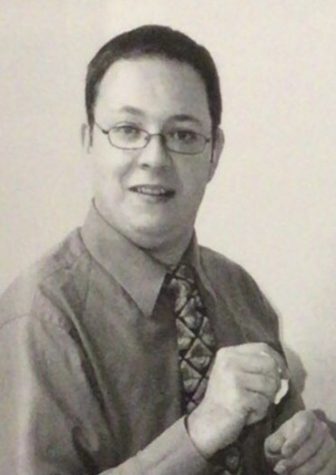 Mr. Siuda had a slightly different experience when he first started teaching at McQuaid.  It was his first time teaching after completing his student teaching at Indiana University, so he had no prior comparable experience. He said that teaching at the time was an incredibly daunting task, with lots of work to do and many new assignments to create.
According to Mr. Siuda, teaching was much "like being a rookie QB in the NFL.  Here's the playbook and go!"
Now both teachers have far more experience and have immersed themselves in the McQuaid environment.
But how have they changed from their time at McQuaid?  What is different about them now?
For Mr. Siuda, he has a lot more material to work with, now that he is not starting from scratch. He's gained greater confidence now that he has over 20 years of experience behind him. When he first came here, he said that McQuaid and Jesuit schools as a whole had higher achievement than many other schools.
Siuda believes that McQuaid has maintained a consistently higher standard, but he has also become better aware of students' unique learning needs.
He states that the key rule of Jesuit education is to "meet the student where they are," and that "while students come to McQuaid different than 20 years ago, they still come out of McQuaid where they need to be," just as they did when he first started.
McQuaid has changed, and the teachers have changed along with it.  McQuaid will continue to grow and change the students and faculty that come through it.
About the Contributor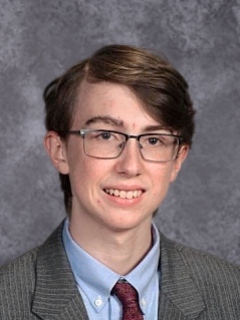 Corbin Ferguson '22, Staff Writer
Ferguson started McQuaid Jesuit in 7th grade. He is now a senior in the graduating class of 2022. He is a frequent actor in the McQuaid dramas and musicals,...