Does Nike Value Quantity Over Quality?
Nike is a household name, but do their new products deserve this praise?
Nike is a powerhouse in the modern fashion industry. From hoodies, backpacks, and socks to jackets, Nike is always doing the most. Their biggest market today is their footwear lines, sneakers in particular. Nike's footwear is killing the sneaker community right now, in positive and negative ways. Nike came back into the game in late 2018 when Adidas started to die out of mainstream popularity. Adidas was selling better than The Swoosh before this due to the insane popularity of their newest silhouette and business partner: Kanye West and the Yeezy Boost 350. It all started to fall apart for the German brand when they started restocking old colorways in plentiful-mass-produced quantities, and even releasing more 350s with very similar tan-colors. This caused the hype behind The Three Stripes to die down very quickly, and start the massive resurgence of Nike. 
With the newfound popularity of Nike in the sneaker industry, 3 models of their footwear are the most popular today. The Air Jordan 4, the Air Jordan 1, and the most popular of all: the Nike Dunk. The Air Jordan 4 first released in 1989. This silhouette has stood the test of time because of its elegance in many colorways, comfort, and easy wearability. The Air Jordan 1 has had a massive impact on the sneaker community since its inception in 1985. The overall simplicity and creativity of this model has made it a very popular sneaker since '85, but some would argue that the Jordan 1 was never more popular than it is today. The Nike Dunk, also first introduced in 1985 was based off the very popular Air Jordan 1. Many skateboarders used the Air Jordan 1 to skate in because of its high ankle collar, a great gripping outsole, and the thinner midsole that has an impeccable foot-to-surface feel. The skateboard community inside Nike headquarters wanted to put more of an emphasis on the skating aspect of the Jordan 1, thus creating the Nike Dunk.
With the humongous recent growth of Nike, the brand was forced to mass produce its products more than ever before. This has been very hard for any major company since the start of Covid-19. With so many different colors and silhouettes being produced, fewer workers than usual, and unexpected restrictions in factories, the material quality and quality control of Nike is really going downhill. Many blame the pandemic for the sudden downgrade in quality materials. But it's not just the materials that aren't what they used to be, it's negatively hitting the quality control as well. Today, Nike's quality of materials and quality control is unfortunately doing a lot worse than it was in years past. 
Recently, on mass-produced sneaker releases, there is blatant evidence of Nike cutting corners with their material quality. Back in 2015 Nike released the Air Jordan 1 High "Shattered Backboard." This colorway of the Jordan 1 was based on a Nike Europe tour, when Michael Jordan shattered a backboard when throwing down a monstrous dunk. The color of the sneaker is based on the orange, white, and black uniform Jordan was wearing. This release was a normal one for Jordan Brand and Nike, whilst they had bigger things going on with their performance basketball lines at the time. This shoe for some reason has impeccable quality. Being a full-leather shoe, the materials are plush, soft, and very comfortable against the foot. This shoe, like many other leather shoes put out by Jordan Brand and Nike in 2015-2016, have good quality materials.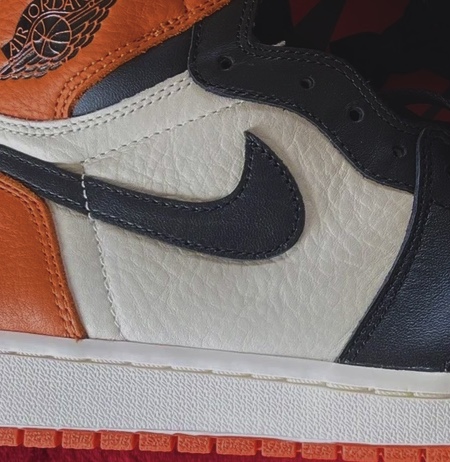 There have been many variations of the "Shattered Backboard" colorway along the years; most have been on Air Jordan 1 silhouettes. The most recent variation was the "Electro Orange" Air Jordan 1 High, released in July 2021. This colorway is based on the same ideology as the original "Shattered Backboard" colorway from back in 2015. With an all over white and orange upper with hits of black, the inspiration for this sneaker was made pretty obviously by Nike and Jordan Brand. While the inspiration was a great one, the materials were not. The leather used on the shoe felt more like plastic than leather, the toe box creases very quickly, and the "leather" wrinkles like paper when being worn. This causes the high-top shoe to feel somewhat uncomfortable on foot, and not perform well on the secondary resale market. This particular release shows the sneaker community, normal consumers, and hardcore sneakerheads that Nike is really cutting corners in their material quality.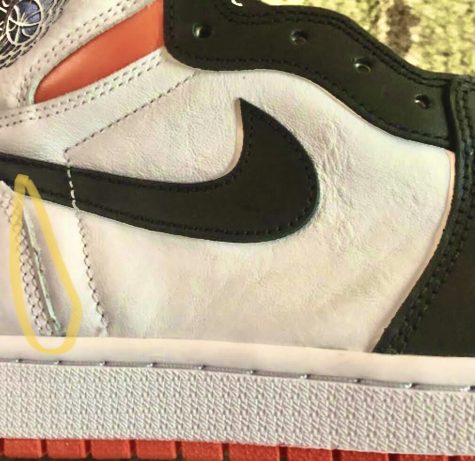 In 2020-2021 Nike's Quality control has been very disappointing. This can be blamed on the newfound growth and popularity of the brand, and mass production of popular models. Many people do love what Nike is releasing into the sneaker market. They are taking their most coveted silhouettes, and using them to their advantage. When The Swoosh releases these models in different colorways, with different materials and with higher stock numbers, they are giving the public what they want. But the look and feel of all these materials on different models are severely lacking in quality and quality control. From January 2020 to November 2021, Nike produced and released 22 Air Jordan 4 colorways, 33 Air Jordan 1 High colorways, and a whopping 205 Nike Dunk colorways (counting both, highs and lows [also including Virgil Abloh's "Dear Summer" 50-colorways collection]). It is clear that Nike is mindlessly pumping out these models in new or old colorways for its consumers. This brings up the question, does Nike value quantity over quality?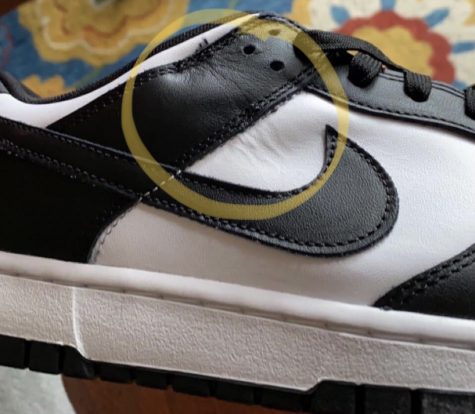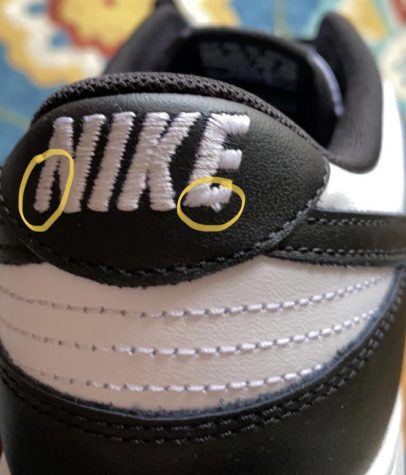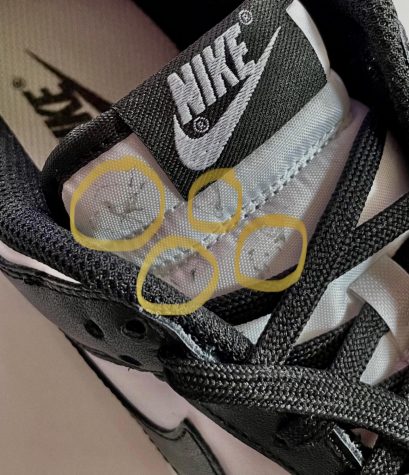 With so many Nike sneakers being released to the public, there are bound to be some defective or sub-par quality pairs made. In 2014-2018 Nike's quality control wasn't bad. Meaning that when a shoe was first released in that era, only a handful of those pairs would have defects or small issues, which is normal. In 2020-2021 that handful has turned into being almost every pair. Whether this be glue stains, poor stitching, unfinished raw edges, marks on the midsole or upper, creased leather, unclean painting, or even incorrect shaping of the shoe itself. If these errors were happening back in 2014-2018, these almost-defective shoes would have been sent to outlets for discounted prices, or just scrapped by the company. In modern day 2021, Nike sells them at their normal retail price, acting as if there is nothing wrong with them. This would make its consumers think that Nike just wants more money, and does not care about its diehard, or even mainstream customers.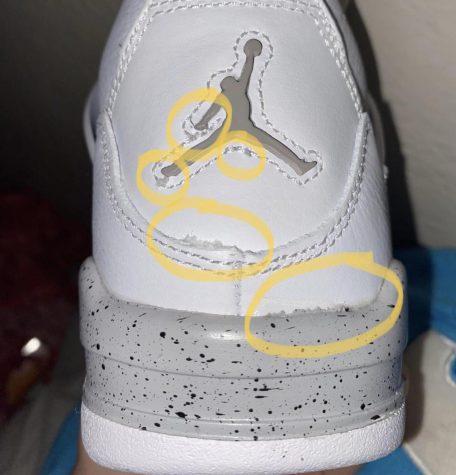 Nike is doing a great job on giving its consumers what they expect from the brand: mass-produced quantities of less-limited shoes with great colorways. But what Nike has in quantity, can't make up for in quality. The sad decline of Nike's material quality and quality control have been a major issue with the brand in recent years and the present day. With the new switching of locations for factory production, hopefully Nike will step up their game in overall quality across the board.