All Eyes on Zelensky
The Leader that has the Whole World Watching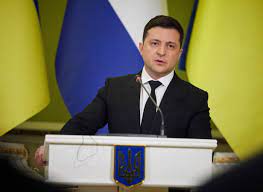 A once generally unknown man who governs a small nation has turned into an internationally famous name, President Volodymyr Zelensky. Russia has invaded Ukraine, but the strongest leaders fight despite the tough situation. President Zelensky has shown that he fits in this category.
President Zelensky was born in Kryvyy Rih, Ukraine, U.S.S.R. before moving to Mongolia for four years. After those years he returned to Ukraine for schooling. Through college he obtained a law degree but found himself pursuing theatre as a career. Zelensky rose as a comedian and actor starring in a couple of major films while on the path to becoming a successful film director. After making many ties with the wealthiest people at the top of the film industry, Zelensky decided to run for president.
Now President Zelensky holds office during one of the toughest times in Ukrainian history after Russia has declared war in an effort to conquer the nation. The world has been shocked by the bravery shown by the president.
Many faculty members and students have strong opinions about President Zelensky. 
"He is a resilient leader who is fighting for his people. I respect him," Dagemawe Kebede '23 said. 
A common word among many people was the word brave.
"I think that he shows how brave he is, that he is willing to stay and fight for his country," said Daniel Hanna '24. 
Science teach Mr. Colin Orr '01 said, "I think Mr. Zelensky seems to be very brave.  He is clearly in harm's way and continues to lead from the front lines of the war.  He's been bold in asking foreign countries for more than just token assistance.  He has repeated demands for military assistance and equipment."
President Zelensky has shown his bravery as he continues to stay in his country despite the constant bombardment from Russia and multiple assassination attempts. His Twitter account remains active as he addresses the world on the issues that continue to develop in the war. Recently, Zelensky met with congress to plead for help in the war effort. Congress went on to promise 800 million dollars in assistance for Ukrainian military aid. 
The McQuaid Jesuit community has shown their support for Ukraine and President Zelensky in the war efforts.
About the Contributor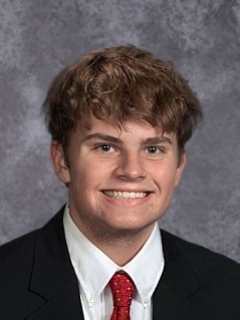 Aidan Hanna '23, Staff writer
Hanna came to McQuaid Jesuit during his sixth grade year. He is a member of the varsity volleyball team. He enjoys playing beach volleyball and going fishing...